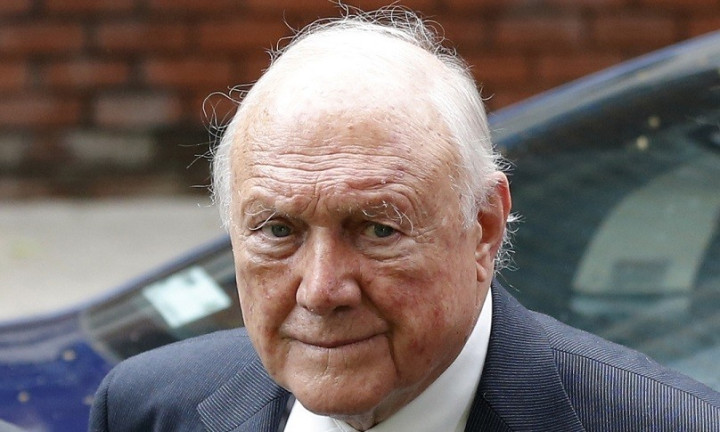 The 15-month sentence given to Stuart Hall over child sex offences has been referred to the Court of Appeal following complaints that it was too lenient.
The disgraced BBC broadcaster was jailed after pleading guilty to indecently assaulting 13 girls as young as nine between 1967 and 1986.
More than 150 people complained about the sentence handed to the former It's A Knock-out presenter to the Attorney General's Office (AGO).
Only one person needs to request that a sentence be reviewed to trigger the process.
AGO has referred the sentence to the Court of Appeal where judges will decide if the 83-year-old should be given a longer sentence.
An AGO spokeswoman said: "Having carefully reviewed this case, the Attorney General, Dominic Grieve, has decided to refer the sentence for review."
Hall, of Wilmslow, Cheshire, pleaded guilty at Preston Crown Court to 14 offences relating to 13 girls aged between nine and 17.
The Crown Prosecution Service (CPS) described the former football commentator as an "opportunistic predator".
Unduly lenient
Children's charities condemned the sentence. The National Association for People Abused in Childhood said that it proved Hall's crimes werew not taken seriously enough.
Chief executive of the NSPCC Peter Wanless described the 15-month jail term as "not a great day for justice".
"Hall will be free within months but the trauma he caused his victims will stay with them a lot longer - possibly for the rest of their lives," he said. "He has shown total disregard for their feelings, even branding them liars.
"While it's commendable that this case was pursued even after such a long passage of time, the end result is not a great day for justice or for the victims.
Shadow attorney general Emily Thornberry said the sentence was unduly lenient.
Hall had previously denied the "pernicious, callous, cruel and spurious" accusations against him. He described his victims as liars and accused them of coming forward because of a "vendetta going on against people in the public eye".
He said that some of them made things up for the sake of sensationalism but later apologised.