England coach Stuart Lancaster has delivered his backing to Chris Robshaw after the skipper's decision making was called into question following the defeat to South Africa on Saturday.
Robshaw order fly-half Owen Farrell to go for goal instead of for the corner in the final minutes, and while the successful score drew England to within a point of the Springboks, time elapsed before a significant attack could be mounted after the restart.
After a loss to Australia the previous weekend which was littered with poor penalty decisions, Lancaster has been forced to jump to the defence of his skipper, who he claims still has the backing of his team.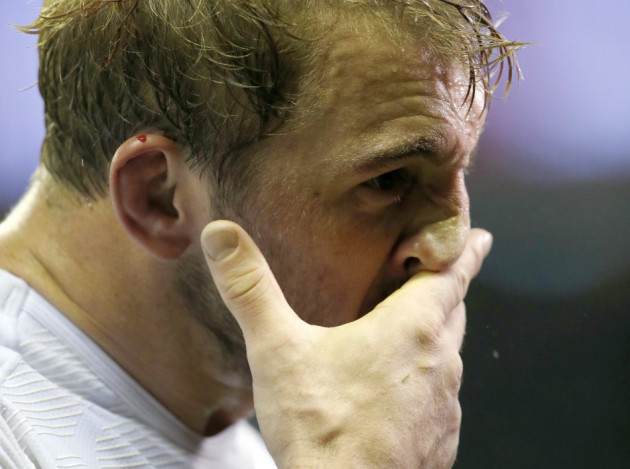 "The most important thing to say is that the captain makes the decision and we didn't execute his plan," he said.
"The players are disappointed that they didn't make the decision work. In hindsight, looking at it there was no black and white decision to be made.
"There was a slightly higher probability going for the corner but no guarantee we were going to win the lineout as South Africa are a pretty good side in all facets.
"The most important learning for me is that we back the captain and if the captain makes the decision we make the decision work for him.
"We all feel like we have let Chris down a bit and it's unfair on him when he was our top ball carrier and hit more breakdowns than anyone else in our side that he has been the one left responsible for the defeat. That's unfair and players think it's unfair and we stand toe-to-toe behind him."
Defeat at Twickenham to South Africa ended England's chance of finishing the autumn fixtures inside the IRB world rankings top four, meaning Lancaster's side will be seeded in the second group for the World Cup 2015 draw next month, assuring a meeting with New Zealand, South Africa, Australia or France in the pool phase.
Ahead of the final autumn international this weekend, England will be without the most experienced member of the elite performance squad, Toby Flood, with a toe injury, with Freddie Burns expected to deputise in the matchday squad, and Farrell promoted to No.10 from the start.