A devastated student claims she was forced to flush her emotional support hamster down a toilet after airline staff refused to allow it on a flight.
Belen Aldecosea, 21, said she had previously checked twice with Spirit Airlines that she could bring Pebbles – a dwarf hamster medically acknowledged as an emotional support animal – on her journey home to Miami from university in Texas.
Aldecosea, who was flying home for an important medical procedure, recounted her disturbing story to the Miami Herald.
A spokesperson for the airline confirmed with the newspaper that Aldecosea was told she could take pebbles on the flight.
They said: "Our reservation representative, unfortunately, did misinform the guest that a hamster was permitted to fly as an emotional support animal on Spirit Airlines."
But disaster struck when when Aldecosea tried to board a plane after a stopover in Baltimore, and was told by Spirit staff that rodents were not permitted in the passenger cabin and should be stored with luggage in the cargo hold.
Aldecosea exchanged her ticket for a later flight to buy herself some time and come up with a plan. But she was hours from all her friends and family.
Then, she claims, a Spirit employee suggested that she release the animal outside the airport or flush it down the toilet.
Spirit strongly denies this allegation: "To be clear, at no point did any of our agents suggest this guest — or any other for that matter — should flush or otherwise injure an animal," the spokesperson told The Herald.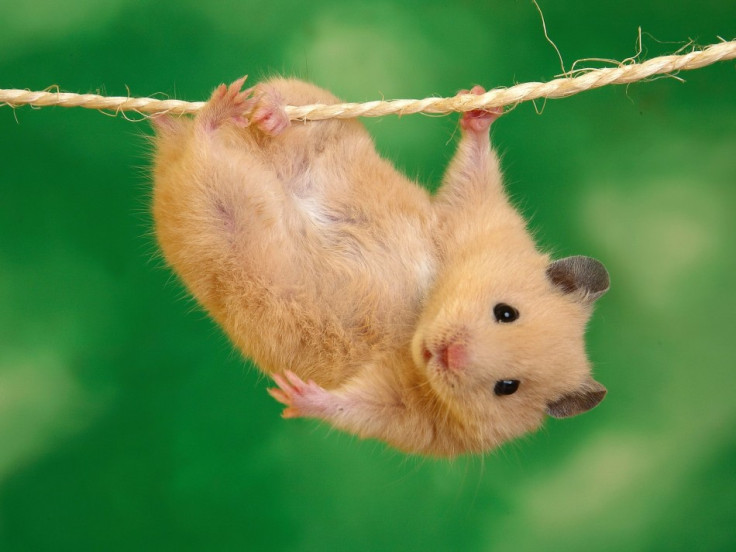 Aldecosea claims she was in a quandary about what to do. She says she tried to book a rental car with six different companies but did not have any success. Finally, she decided the best option would be to flush Pebbles down the toilet.
"I didn't have any other options," she told The Herald. "She [Pebbles] was scared. I was scared. It was horrifying trying to put her in the toilet.
"I was emotional. I was crying. I sat there for a good 10 minutes crying in the stall," she added.
Aldecosea is now considering filing a complaint against Spirit Airlines for the conflicting advice she claimed they gave her regarding Pebbles.
She declined the offer of a travel voucher offered by the airline.