Students demand for refund on tuition fees amid pandemic disruptions
With the Class of 2023 set to graduate, the question of the quality of education throughout the pandemic is being questioned, with many pushing for refunds.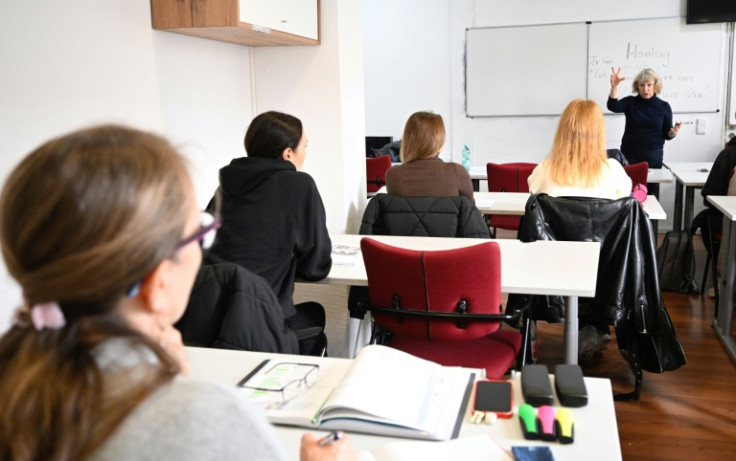 As students in their final year of university take their last exams, the question of whether they were treated fairly by their institutions throughout the pandemic has come to question. With remote learning becoming essential, teaching across all subjects in the majority of university classes suffered from being cancelled or relocated online, leaving many students to argue that they have self-taught their degree.
Despite these drastic changes to facilities and teaching, students were still expected to pay £9,250 a year in tuition fees. Many argue that the quality of education they received did not match the value they paid for. The limitations of remote learning, including technological challenges, reduced access to resources, and limited interaction with professors and peers, have led students to question the justification for the full tuition fees.
They believe that the disruption caused by the pandemic should be reflected in the cost of their education. As the growing pressure from organisations such as the Student Group Claim increases, the clamour for a refund of tuition fees has intensified, with calls for a fair resolution that takes into account the compromised educational experience and provides appropriate financial remedies.
The Student Group Claim has been advocating for tuition fee refunds in the UK and has undertaken a commendable range of proactive measures to assert their concerns and pursue a resolution. Their endeavours pursue a diverse array of initiatives, including organised protests, crafted petitions, and robust online campaigns, all aimed at raising awareness and garnering support from fellow students, faculty members, and the broader public.
Moreover, the group has proactively engaged in constructive dialogues with university administrators and policymakers, seeking opportunities to elucidate the far-reaching ramifications of the pandemic on educational quality and the financial strain endured by students
In a statement, they said: "Students have been let down by their universities. They paid full fees for a university experience that they were not sold. They're frustrated, disillusioned, even angry."
Thus, with their campaign, they aim to "address the power imbalance between those students and graduates affected, and the universities." They also aim to bring "claimants together under a Group Litigation Order, they stand a fighting chance of getting the compensation and justice they deserve."
In their pursuit of equitable redress, The Student Group Claim has solely undertaken the process of collecting testimonials from impacted students and compiling evidence attesting to the adverse consequences associated with the abrupt transition to online learning and the curtailment of campus access from over 100,000 students.
They aim to ensure institutional accountability, by filing group legal action against the universities, arguing that they entered a contract with their respective universities, expecting a certain standard of education in return for their tuition fees. Contending that the current circumstances do not meet the terms of that contract, ultimately striving for an educational landscape that recognises the impact had on students.
The first case began legal proceedings on the 24th of May with over 5,000 students actioning against the fees from University College London (UCL). UCL has denied all liability and pushed for the claims to not go further in court.
Professor Kathleen Armour, Vice-President (Education & Student Experience) at UCL responded to the proceedings in a statement on the day. She argued: "Our lecturers and support staff worked tirelessly to make our campus and all UCL premises as safe as possible and ensured that a high-quality academic experience was provided to students."
Armour further went on to suggest that they "believe the Group Litigation Order is unnecessary and premature as our easily accessible process is the most efficient and swiftest way for our students to resolve any issues with us," clearly illustrating the strong opposition senior members at UCL have to the claims.
However, despite this, the Student Group Claim has still been pushed forward, and are still waiting for the judgement that is set to be released within the next few weeks.
Impacts beyond the classroom
When looking further, and assessing the impacts on a broader scope, the reasons for student demands seem to materialise outside just the classroom and can see manifesting negative impacts in both their personal and professional lives.
In the report, "University Mental Health: Life in a Pandemic", published by Student Minds, the research found that 74 per cent of students reported that COVID-19 has had a negative impact on their mental health and well-being. The noticeable decline in their overall well-being can be attributed to the sudden shift to online learning which exacerbated social isolation from the lack of face-to-face interaction and contributed to increased levels of anxiety, depression, and other mental health issues among students, which many Universities failed to deal with.
Furthermore, the report also highlights the fiscal issues students dealt with as a result, with figures suggesting that 49 per cent of students reported that the COVID-19 pandemic has negatively impacted their financial situation. Students argue that the financial strain of paying tuition fees for an inferior educational experience has placed an undue burden on them. This has left them to deal with rising tuition and cost of living expenses whilst trying to maintain more hurdles towards normal education, leaving many students without the proper means to support themselves.
Resolutions universities can make to deal with these issues
Universities must recognise the toll this pandemic has taken on student mental health and take proactive measures to support their well-being. Offering refunds on tuition fees can be an essential step in acknowledging the unique challenges faced by students and providing them with the financial relief they need to access appropriate mental health resources and support services.
By doing so, universities must do more to demonstrate their commitment to the holistic well-being of their students and prioritise their mental health in these difficult times and thus address the concerns of students who feel they were not treated fairly during this unprecedented period.
© Copyright IBTimes 2023. All rights reserved.