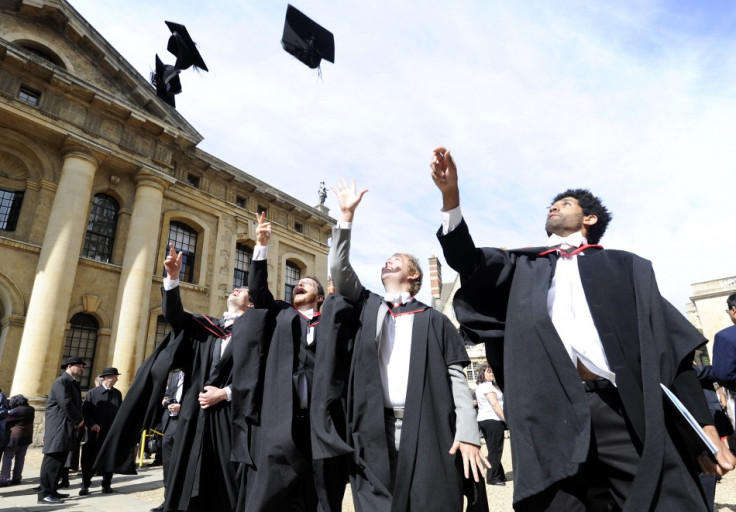 Government funding for university teaching and research could drop to the lowest proportion of higher education income in more than a century, a report claims.
The University and College Union (UCU) estimates that Westminster's funding pot will fall by 44 percent, from £6.6 billion last year to £3.75 billion in 2014/2015.
When divided up among higher education insitutions in England and Wales, this would represent just 15 percent of a university's income and almost a return to the proportion of funding seen in the 19th century.
A UCU spokeswoman accused the government of saddling students with the financial burden of keeping universities afloat.
With the increase of full-time tuition fees to a maximum of £9,000 a year, the study forecasts more significant public spending cuts as the Department for Business, Innovation and Skills publishes its annual higher education grants letter for 2012.
The study drew together statistics calculating the percentage of income for higher education institutions from the government in recurrent or annual funds when compared to income from tuition fees.
Recurrent funding income rose from 11 percent in 1895/96 to a peak of 70 percent in the 1960s and 70s before falling to 32.9 percent in 2009/10.
Projections show the percentage dropping further over the next three years, reaching 15 percent in 2014/15, less than the funding percentage of 1908/09.
"This study shows how over the last 30 years higher education funding has shifted from the state to the student," said UCU general secretary Sally Hunt.
"This government's regressive university reforms will accelerate this process further and see annual public investment in teaching and research fall to its lowest proportion in over a century.
"These plans will put at risk decades of progress in opening up access to education and will endanger the health of the sector. You cannot maintain a world-class university system in the 21st century by turning the clock back to the 1900s and before.
"Our universities are a public good that generate billions for the economy. Why put that at risk by starving institutions of public funds and forcing students to foot the bill?"
A Department of Business spokesman said: "Our reforms put university finances on to a long-term, sustainable basis. Students will have more study choice and funding for universities will follow their decisions."
"We estimate that total funding for the sector could increase by around 10 percent over the spending review period [up to 2014/15]."