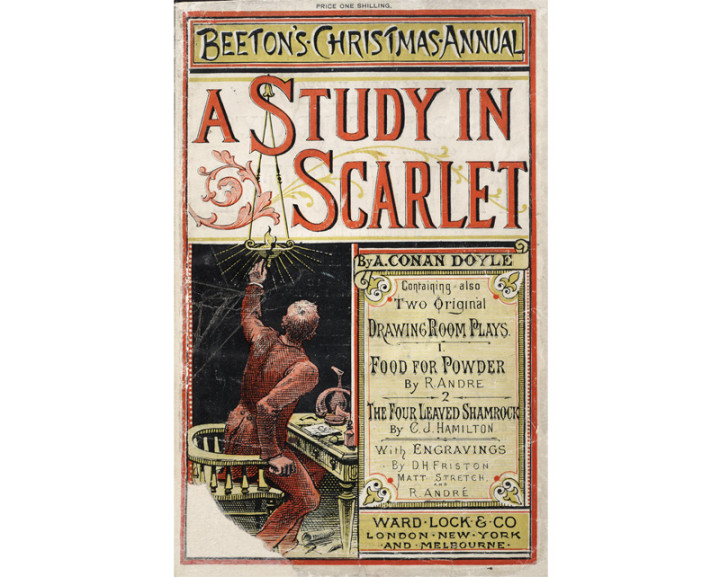 The British Film Institute is looking for a super sleuth to do some detective work and help find the first-ever Sherlock Holmes film.
The 1914 film, entitled: A Study in Scarlet, has not been seen in decades and the BFI is now on a worldwide search for its whereabouts.
The film stars James Bragington and is based on the book of the same title by Sir Arthur Conan Doyle. The story traces Brigham Young, a prominent Mormon figure in history on his journey across America with his Mormon followers to Salt Lake City.
Whilst on the journey, a series of murders take place, which Holmes solves through his magnificent powers of deduction.
The London Museum is currently gearing up for a momentous exhibition about the eccentric detective and hopes to be able to show the film to the public in its centennial year.
"As we prepare for the museum's major exploration of the most famous fictional Londoner of all time, it would be a remarkable achievement to discover this missing film in its centenary year, and at the very least, remind the public of Sherlock's endurance on-screen, interpreted literally hundreds of times for over a century," said Alex Werner, curator of the exhibition.
Sherlock Holmes has seen a pop culture revival in recent years, spawning two Hollywood box office hits starring Robert Downey Jr and Jude Law, as well as two hit TV series.
BBC's Sherlock is wildly popular around the world and turned Benedict Cumberbatch and Martin Freeman into household names, so much so that CBS in the US has followed up with its own version – Elementary, with Johnny Lee Miller as Sherlock and Watson being portrayed for the first time as a woman by Lucy Liu.
If you can crack this case, please contact the BFI at Sherlockholmes@bfi.org.uk, or on social media using the hashtag #findsherlock.
The Sherlock Holmes exhibition takes place at the London Museum from 17 October 2014 until 12 April 2015.