Sturgeon signs letter formally seeking permission to hold second Scottish independence referendum
The letter is expected to be sent to Theresa May on Friday (31 March).
Scotland's First Minister Nicola Sturgeon has signed a letter formally asking the central government for permission to hold a second Scottish independence referendum.
The letter is expected to be sent to Downing Street on Friday (31 March), BBC reports.
The Scottish government released a photograph of the first minister drafting the letter to Theresa May. She was pictured with her feet curled up on the sofa at her official residence, Bute House, in Edinburgh.
The picture said Sturgeon was working on the "final draft" of the letter to be sent to May.
It was in stark contrast to the image released of May signing the official letter triggering Brexit in the cabinet office, next to the Union Jack and the potrait of UK's first prime minister, Robert Walpole.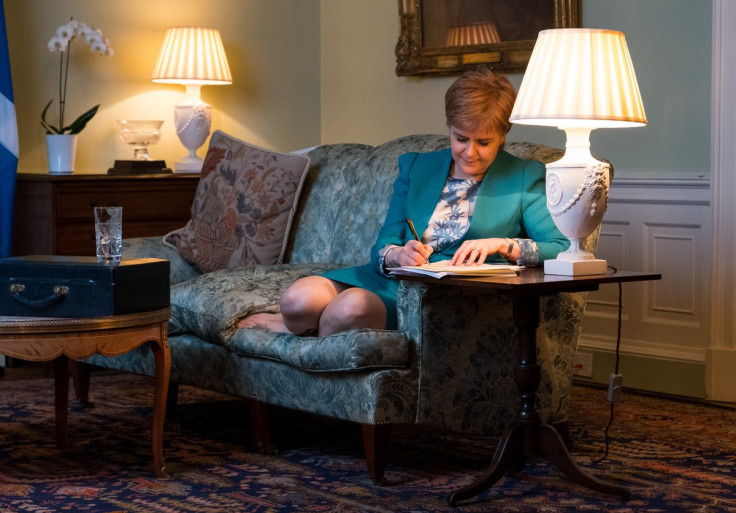 Sturgeon is asking for the independence referendum to be held between autumn 2018 and spring 2019, but has indicated that she is willing to be flexible on the timing.
However, May has already made it clear that "now is not the time" and the UK government is expected to block any moves for a referendum until the Brexit process has been completed.
The Scottish government has to ask for permission to hold the referendum, as happened before the 2014 referendum.
Sturgeon has already said that she will set out her government's next steps in April when MSPs return to Holyrood after the Easter break, if May, as expected, declines the official request for a second referendum.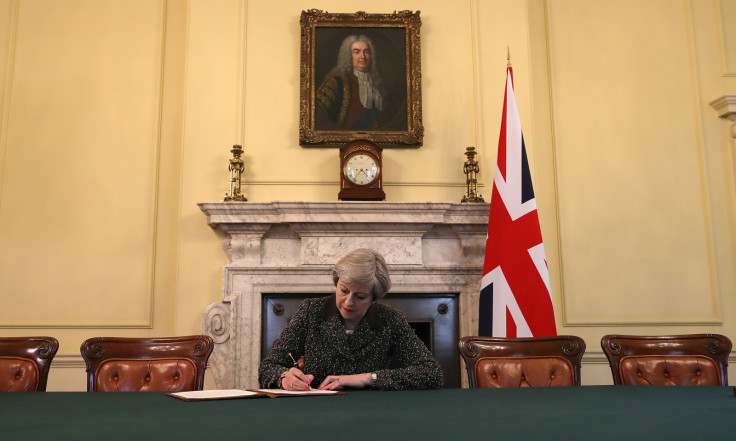 The Scottish Parliament voted 69 to 59 in favour of seeking permission for another referendum, with Sturgeon arguing that Scotland should have the choice on what path to take following Brexit.
In the last referendum held in 2014, Scottish voters rejected independence by 55% to 45%. However, Sturgeon insists that the Brexit vote was a material change in circumstances and that the issue needs to be put forward to the public again.
© Copyright IBTimes 2023. All rights reserved.