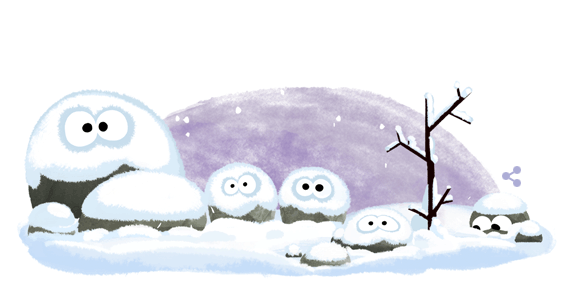 Winter feels like it has been here for a while but Google is marking the first official day of the coldest season with its latest Doodle.
The chilly-looking animated Doodle coincides with the Winter Solstice - the shortest day of the year, when the sun shines at its most southern point over the Tropic of Capricorn.
On Wednesday (21 December) there will only be seven hours and 49 minutes of daylight, with the sun rising at 8.04am and setting at 3.54pm (GMT). But spare a thought for those in Fairbanks, Alaska where the sun rises at around 11am on the winter solstice and sets before 3pm.
Although 21 December is the shortest day, the earliest sunset is actually on 12 December and the latest sunrise is on 30 December.
Considered a major pagan festival for thousands of years, in the UK there will be people marking Yule celebrations at Stonehenge, where it is traditional to watch the sunrise on the shortest day.
And if the days feel far too short, there is the consolation that, from now on, they will be getting incrementally longer.