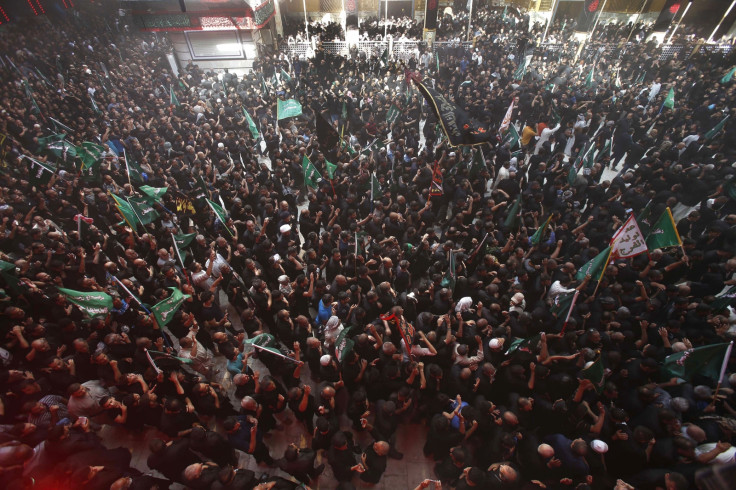 Six civilians have been killed in the Iraqi city of Karbala after suicide bombers targeted Shia pilgrims travelling to one of the faith's holiest shrines.
Only one of the six suicide bombers who infiltrated the city was able to detonate his suicide belt after the five other attackers were killed by security forces.
The Iraqi military said the sixth bomber broke into a house and blew himself up after he was unable to reach the shrine. As well as the six civilians killed in the blast, a further six more were injured, the Associated Press reported.
The attack came as hundreds of thousands of Shia Muslims walk to Karbala in reverence to the Imam Hussein, the Prophet Mohammed's grandson. Each year the faithful travel to the shrine of the Shia leader during the 40-day mourning period of his death.
No group has claimed responsibility for the attack, however, suspicion has fallen on Sunni militant group the Islamic State which views the Shia faith as heretical. Isis has looked to regularly target Shia civilian and religious targets in its efforts to ignite sectarian tensions in Iraq.
As the Iraqi government, backed by the United States, continues its assault on the Islamic State-held city of Mosul, the group has carried out a number of suicide attacks across the country in attempts to divert attention and government military resources away from the city.
As the assault on Mosul enters its fourth week, Reuters reported troops to the north of the city were within sight of key central neighbourhoods. The thrust of the advance into Mosul has penetrated several eastern districts where elite troops for control of up to a dozen districts.
The Iraqi military hopes the pincer movement will speed the defeat of the Islamic State which has put up a bitter resistance to the advance deploying waves of suicide bombers through secret tunnels and using civilians as human shields.