Summer budget 2015: Ten years of Tory chancellor George Osborne [Slideshow]
George Osborne was just 33 when he became shadow chancellor in 2005. His youth, his background (St Paul's, Oxford) and his manner meant David Cameron's Conservatives offered a very different spokesman to Labour heavyweight Gordon Brown (Kirkcaldy High School, Edinburgh).
The Tatton MP, with all the credentials to climb up Britain's establishment, also offered another important factor – friendship. The bickering between Tony Blair and Brown, between Number 10 and Number 11, is well-known. The relationship, after all, was allegedly based on a gentleman's agreement at an Islington restaurant, rather than a pact founded on companionship. Cameron and Osborne, however, are chums. The top Tories are godfathers to each other's children.
But despite their bonds, it has taken the pair a decade and their party 18 long, strenuous years to deliver what Osborne will announce on 8 July — a Tory budget. With the Liberal Democrats still licking their considerable election wounds and a Conservative majority in the bag, Osborne has free economic reign at the dispatch box in the House of Commons. The chancellor, now 44, can fulfil his political life's ambition (well, so far).
IBTimes UK takes a look at how Osborne's image has changed alongside the Conservatives' policies in this picture slideshow.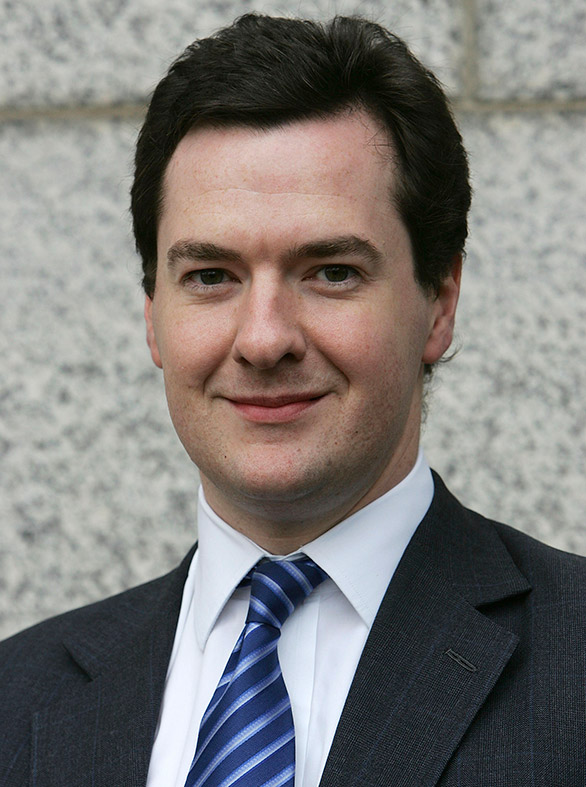 © Copyright IBTimes 2023. All rights reserved.