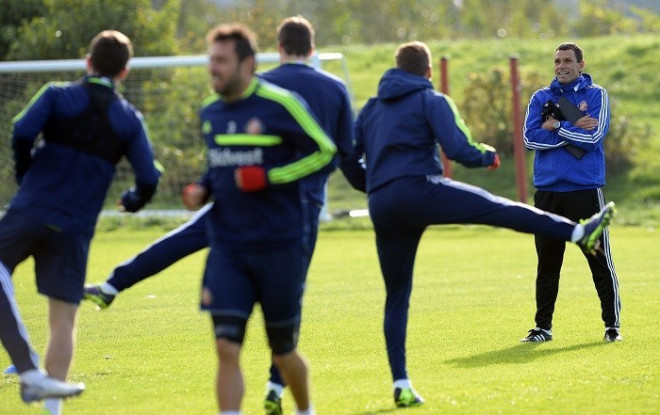 Sunderland manager Gus Poyet has claimed Liverpool would be a mid-table team without the free-scoring Luis Suarez.
The Uruguayan striker has scored 28 goals this season, two more than Sunderland's entire squad.
And even though Sturridge has also scored 19 goals, Poyet believes Suarez is the man to stop during their next Premier League game at Merseyside on Wednesday.
"I am not surprised, that's why they have got a chance. Without Suarez, they would probably be in mid-table," Poyet was quoted by ITV.
"It's not about how they play, how they defend, how they pass the ball, it's about having a player who is going to be voted the best player of the year by everybody, if we are honest."
Poyet has consistently heaped praise on his compatriot and admitted he did not even expect him to be as good as he is proving to be this season.
"I saw him once in a summer friendly game. He was just starting, I think he was 17 or 18. He was a powerful striker playing on his own, but of course, not the player we are seeing today," Poyet said.
"To be honest, I wasn't even thinking he would be so good. He played a decent game, but now he is on another level. Now you can compare him with the top players in the world because he makes the difference somehow."
Liverpool has won the last six Premier League games and Poyet admits it is going to be a very difficult challenge to beat them on Wednesday.
"It's going to be tough. I hope he [Suarez] gets ill tonight."
But he is confident about avoiding relegation to the Championship.
"I am not worried because I knew the first day I got the job that it was a very big challenge, if not nearly impossible. Now we will see. We have got 10 games. I am not going to hide. I am going to be here and I am going to take responsibility, but let's wait and see.
"Until the last game of the season, the last second against Swansea, I am going to be here believing it's possible because if not, it's not worth it, let's be honest."