The NFL Superbowl hits the screens on Sunday 7 February for the annual American Football showdown, as well as some of the most lavish performances from Coldplay, Beyonce and Bruno Mars. If you are powering through the night in the UK the most important thing to stock up on is some fantastic American craft beers, if only to get you through the four hours of play and endless advertising.
Super Bowl is an American institution that has made its way over to the UK in a big way an luckily the fine American breweries have done the same with a huge range of pale ale, wheat beer and porters available in the supermarkets over here or ready to order at the touch of a mouse.
Whether you're looking for a light session beer, a spicy speciality or a full on intense, dark porter we have a veritable Smorgasbord of American craft beers to complete your Super Bowl Sunday.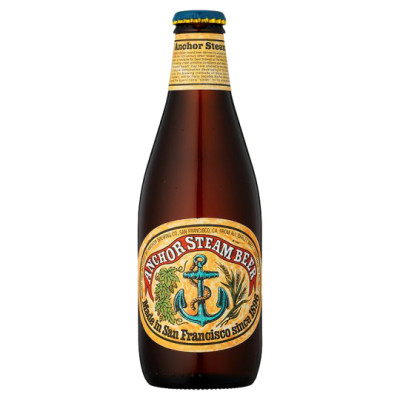 Anchor Steam Beer 355Ml, 4.8%; £1.79, Tesco
California Lager - Anchor Brewing Co, 335ml; £2.39, The Real Ale Company
Sierra Nevada Pale Ale 350ml, 5.6%; £1.65, Morrisons
Blue Moon Wheat Beer 355Ml, 5.4%; £1.79, Tesco
Brooklyn Lager 355ml, 5.2%; £9.99 for six, Majestic
All Day IPA - Founders Brewery Co 355ml, 4.7%; £2.39, The Real Ale Company
Flying Dog Gonzo Imperial Porter 330ml, 9.2%; £3.89, Beer Hawk
Cooper's Pale Ale 375ml, 4.5%; £15.99 for 12, Majestic
Goose Island India Pale Ale 355ml, 5.9%, Waitrose
Lagunitas IPA 355ml, 6.2%; £9.99 for six, Majestic
Brooklyn Brewery – Hand & Seal 750ml, 13.3%; £28, Mother Kellys
Mavericks Pumpkin Harvest Ale 650ml, 5.5%, £7.99, Beer Hawks
Samuel Adams Boston Lager 330Ml, 4.8%; £1.79, Tesco