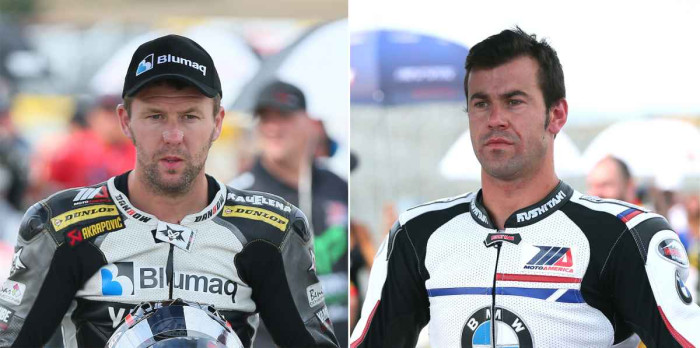 Two Spanish superbike stars died in a horrific multiple smash at California's Mazda Raceway Laguna Seca during a MotoAmerica Superbike/Superstock1000 race on Sunday (19 July).
Daniel Rivas Fernandez, 27, from Moana Galicia, and Bernat Martinez, 35, of Alberic, Valencia, were involved a crash on the first bend of the race.
Martinez was taken to the Community Hospital of the Monterey Peninsula in Monterey, while Rivas was sent to the Natividad Medical Center in Salinas, but both succumbed to their injuries.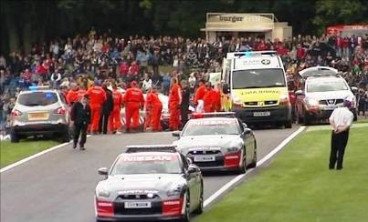 "I really don't have any words to describe what we all feel," said MotoAmerica president Wayne Rainey.
"First and foremost, is the loss to the families and loved ones. Our sincere condolences goes out to each and every one of them as well as the MotoAmerica family. They are in our thoughts and prayers.
"We are deeply saddened to learn the news of the passing of Bernat Martinez and Daniel Rivas," said Gill Campbell, CEO and manager of Mazda Raceway Laguna Seca. "Our prayers and hearts go out to their families and teams."
The tragedy occurred just days after Formula One racing driver Jules Bianchi died in hospital nine months after crashing at the Japanese Grand Prix in October 2014. His was the first death in Formula One since that of Ayrton Senna in 1994.
Last year in a similar tragedy 21-year-old superbike rider Tommy Aquino was killed in an accident at the Piru MX Park near Santa Clarita, also in California.
In 2011, 18-year-old Ben Gautrey from Southport died at the superstock race at Cadwell Park, Lincolnshire.