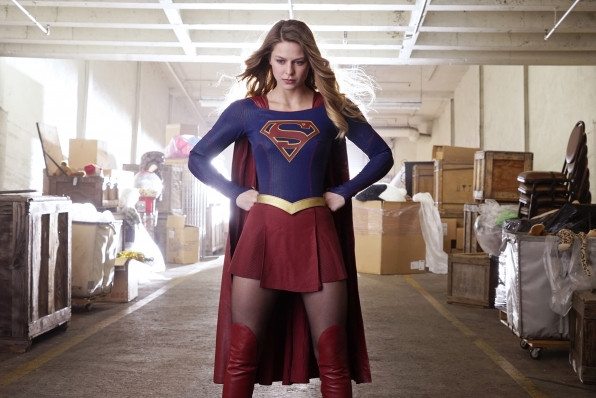 Supergirl has officially moved to The CW network for its second season after its successful pilot run in CBS. Supergirl will be joining other DC shows like The Flash, Arrow and Legends of Tomorrow.
Melissa Benoist, who plays Kara Danvers aka Supergirl, spoke to Variety about the network move. She said: "I can't say I'm surprised. I think it's logical. I think it's such a good fit — it feels like the right shoe size now."
According to Benoist, the network shift will not have a big impact on the tone of the show. She shared: "I do know we'll have the chance to maybe linger on stories that worked so well last season or stories from the comic-books and stories that stay true to the mythology, so hopefully we can marinate and spend more time on things like that."
The 27-year-old actor is excited about a four-way crossover between Arrow, Supergirl, The Flash and Legends of Tomorrow, which was recently announced by The CW president Mark Pedowitz at the network's upfront presentation in New York.
Benoist said: "I think the sky is the limit for crossovers. That's what's so great about these characters and that we're all on the same network now and we're all in the same universe, technically. I think people want to see all of them interact and fight together."
The CW has released a teaser for Supergirl's move to the network. The video shows footage from The Flash-Supergirl crossover as Barry Allen asks Kara Danvers: "You don't know who I am?" before adding: "What about the Green Arrow? Black Canary? Firestorm? Atom?
Kara coyly replies: "Sorry!" The promo says: "This fall it's time for a change. Supergirl all new this fall only on The CW." The show will air on Mondays at 8pm EST on The CW.