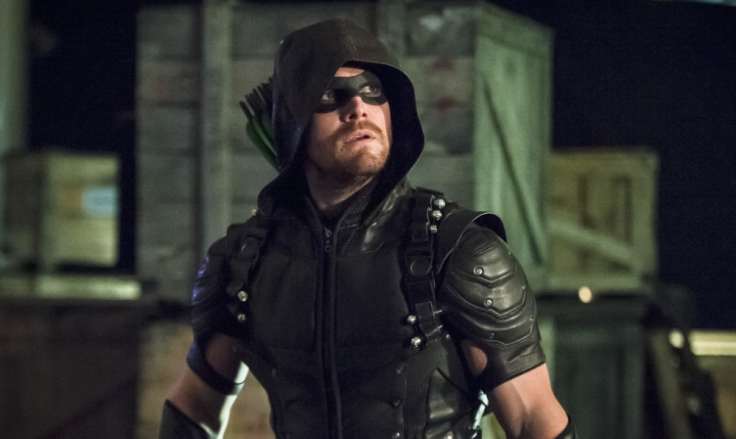 Stephen Amell, who is busy promoting his upcoming movie Teenage Mutant Ninja Turtles: Out of the Shadows, spoke about the possibility of an Arrow-Supergirl crossover next fall. Supergirl was recently moved to The CW network for a second season, after a successful pilot season at CBS.
Amell spoke about the prospect of a crossover with Supergirl, now that they are in the same network, and told Loaded Online: "I think that it's highly likely that, if you have four DC superhero properties on one network, that that is an opportunity that might not ever exist again, and certainly hasn't ever existed in the history of television. So I expect them to do something."
So, keep a look out for Arrow, Supergirl, The Flash and Legends of Tomorrow coming together for a big mash-up episode next fall. The Arrow actor, who plays Casey Jones in Teenage Mutant Ninja Turtles 2, also shared if he would return to WWE.
The 35-year-old actor said: "I love the WWE so much and I was soo honoured to take part in Summar Slam. I would love to go back and do WWE stuff. I think that some of the chances that I took when i did my match and drove off the top ropes and all that stuff... I didn't tell anyone from Warner Brothers and Paramount that I was doing that. So if I went back again, they would probably want some assurances that I refuse to give them, so we will see."
"I may have to be done with both Turtles and Arrow before I step back into the ring," the actor added. Teenage Mutant Ninja Turtles: Out of the Shadows will release on 3 June 2016 in the US.