Theresa May's Brexit timetable was once again called into question on Tuesday (8 November) as the Supreme Court announced it will "probably" make its final judgement on the parliamentary process for triggering Article 50 in the new year. Invoking Article 50 would formally begin the process of leaving the EU.
The prime minster announced at the Conservative Party Conference last month that she intended to begin formal proceedings by the end of March 2017. But at the time it was thought that this would not require a vote by Parliament. Last week, the High Court ruled that triggering Article 50 could only be done by an Act of Parliament, which would require a majority vote in order to pass. The government said it would appeal the decision.
In a statement issued on 8 November, the Supreme Court confirmed that it has granted the government permission to appeal the ruling and that it planned to review the case between 5-8 December, but said that it did not expect to rule on the matter immediately.
The court said: "Judgement will be reserved at the conclusion of that hearing and [will] follow at a later date, probably in the new year."
Following last week's High Court ruling, the prime minister insisted that she could stick to her initial timetable. However, if it is upheld by the Supreme Court, the process of passing an Act of Parliament to trigger Article 50 could take weeks if not months, given the debates that would likely occur over the precise detail of how and when to start official divorce proceedings.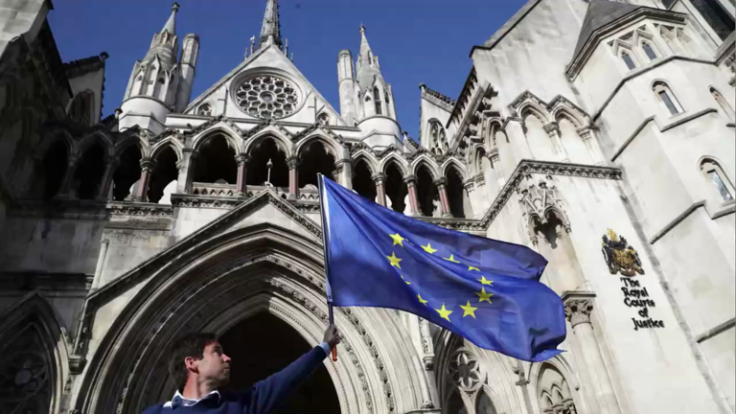 The process was further complicated as Scotland's First Minister, Nicola Sturgeon, said that the country's most senior lawyer would apply to the Supreme Court to request to intervene in the hearing. Sturgeon said it was not right that Scottish Parliament could potentially end up with no say in proceedings, particularly as Scotland voted overwhelmingly to remain in the EU.
However, May has said that the government has "strong legal arguments" that it will present to the court, which will be presided over by 11 Supreme Court Justices led by Lord Neuberger.