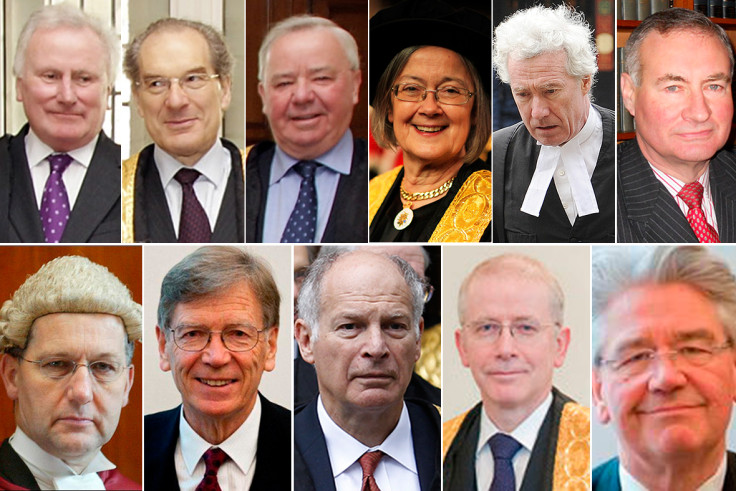 Britain's most senior judges have begun a four-day hearing to decide whether the parliament or the government has the authority to start the process of leaving the European Union, in one of the most significant constitutional battles in decades.
But on the first day of the Supreme Court appeal, social media users have pointed out that the 11 "justices" are vastly unrepresentative of the diversity of the UK. All of the court's judges are white and only one is a woman.
Many have turned to Twitter to point out the dearth of women's voices in the highest appellate court in the UK.
Lady Brenda Hale, the deputy president of the court and the most senior female judge in history, is the only woman in the male-dominated and all-white bench.
Speaking to the BBC in October 2013, Hale highlighted the problem of gender inequality in the high court and has been consistently vocal about the lack of women in law. "I am disappointed that in the 10 years since I was appointed [a Law Lord] not one among the 13 subsequent appointments to this court has been a woman.
"Now things are improving in the lower ranks of the judiciary, but regrettably not yet up here."
Over the last decade, all justices selected to sit on the UK's highest court have been male, white and mostly privately educated.
The UK has one of the lowest proportions of female judges on its benches, compared to other judicial systems across Europe. A report by the Council of Europe published in October found only 30% of the professional judges in the UK are women, which is considerably lower than the Europe-wide average of 51%.