With just under a month to go before the UK decides whether or not to stay in the European Union, the crescendo of squabbling among the Westminster elite is reaching critical levels. But amid the hubbub, female voices have barely been heard – despite so much being at stake for women.
Labour's former deputy Harriet Harman has written to OfCom to warn the EU referendum campaign has been dominated by men, therefore ignoring key issues in the run-up to the June vote. Research appears to substantiate Harman's claim. A Loughborough University study found that only one in 10 contributors to the debate in the national press were women. On television, fewer than one in six people on screen were women. So what are the risks of this male-bias – and what impact could it have on women's rights?
There are one million more women's votes up for grabs in June, which could in theory swing the referendum. Research by the think tank British Future found that around 10-15% of men do not know how they will vote, a figure that doubles to 20-25% for women. In April, a ComRes poll for the Sun found that 21% of female voters were undecided, compared to just 14% of male voters.
Crucially, though, while women constitute a large and important voting group, research by the Fawcett Society has found that both the Remain and Leave campaigns have so far failed to resonate with female voters. This is, in part, because of a dearth of female representation in campaigns.
Aside from investment, trade and immigration, leaving the EU could have a more direct impact on women's rights and protections than we realise. While leave campaigners argue there is no reason to suggest a future British government could erode women's rights, some – Harman included – have speculated that progress in enshrining women's workplace rights could be reversed. Theoretically, without the protection of the EU, these essential protections could be undermined under the guise of cutting red tape.
While leaving the 28-nation bloc is unlikely to lead to the revoking of the Equality Act, it is possible that the effectiveness of certain rights could be diminished. For example, EU law states that compensation for victims of sex discrimination must not be capped – but Conservative MPs and advisers have said they want to limit awards given for discrimination. Moreover, the limit on unfair dismissal compensation – not protected under EU law – has recently been lowered.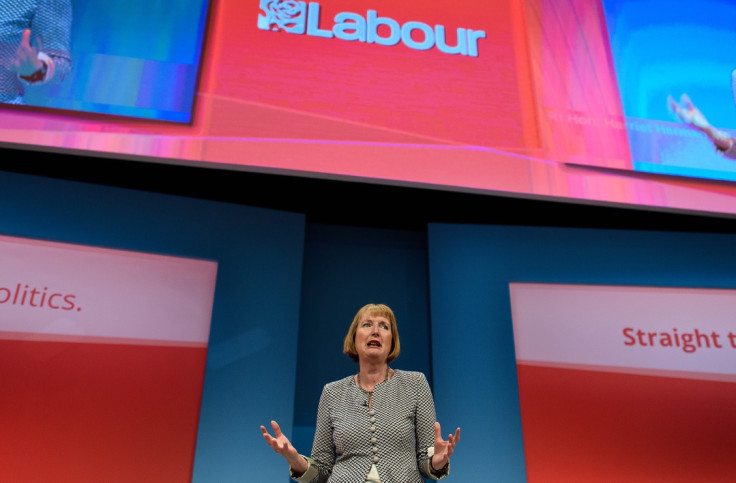 There are, of course, instances in which the British government has been more generous than the EU when it comes to improving the lives of women in the UK. At EU level, the Pregnant Workers Directive provides a minimum maternity leave period of 14 weeks – but in Britain, women are entitled to 52 weeks of leave.
But it is indisputable that women have benefited from EU membership. Although the UK had an equal pay act before it joined the EU – thanks to the famous strike action by sewing machinists at Ford's Dagenham plant in the late 1960s – this only gave women equal pay with men in the same job or grade level. It was a monumental achievement for women's workplace rights, bolstered more than a decade later by amendments won by unions in the EU that allowed women in Britain to challenge employers if they were not getting equal pay for work of equal value.
According to the Trades Union Congress, more than 300,000 women have taken equal pay claims, with many based on the principle of equal pay for work of equal value, including low-paid female carers and cleaners.
Women working part-time have also benefited. Under the Working Time Directive, workers in the EU were given the right to a minimum number of holidays each year and rest breaks – while given protection from excessive night work. EU law has also brought in better protections of pregnant workers, including the right to paid time off for antenatal appointments and protecting women from dismissal for pregnancy or maternity reasons from the first day of employment.
"Women have made huge gains in the workplace as a result of EU membership, ranging from protection against pregnancy discrimination to fairer pay, holiday and pensions," TUC general secretary Frances O'Grady said.
The EU referendum will be one of the biggest decisions British voters make in a generation – with impacts reaching further than just the immigration and the economy. We would do well to diversify the debate to reflect this before 23 June.