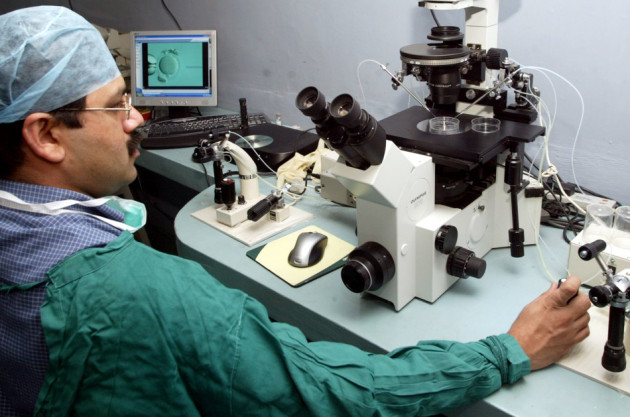 Parents, babies and surrogate mothers are all at risk of financial and emotional exploitation that could lead to a baby black market if tighter regulations are not put in place.
A report led by Eric Blyth, professor of social work at the University of Huddersfield, shows there has been a dramatic increase in the number of surrogate births in recent years.
The changing Face of Surrogacy in the UK has charted these births over the last six years and found that while it has become more socially acceptable, the risk of exploitation has grown exponentially.
It calls for UK authorities to monitor and regulate the field much more closely than it does at present.
UK couples wishing to become the parents of a child born through surrogacy have had to apply for a parental order since 1990.
Only married couples could do this at first but in 2008, the law changed so same-sex couples could have children through assisted conception and surrogacy.
This change meant there was a huge increase in the number of parental orders applied for; more than doubling in just a few years. Despite this, surrogacy agencies there to help with the process have been involved in fewer arrangements in recent years.
Blyth suggests that as more people opt for surrogacy, they are more likely to have informal arrangements without professional back-up.
Surrogacy rings
"Without well-informed professionals, including child welfare and health professionals, there is a potential danger of parties being poorly informed and inadequately supported both during the surrogacy process itself and the years ahead," the report says.
It warns that the biggest danger comes from overseas surrogacy and the authors say this is where tighter regulations are required.
"Such developments could include financial risk to the adults concerned, physical and emotional risk to both adults and children concerned and failure to afford due dignity and attention to the children and to the formation of family life.
"There are already some worrying indications that overseas arrangements may pose such risks."
The report also points to a 'surrogacy ring' in Thailand in 2011, where 13 women were trafficked for the purpose of acting as surrogate mothers - seven of them were already pregnant. Recent reports suggest this is now happening in India too.
The authors say that the number of children born in India to UK parents could be far higher than the number of parental orders applied for; the economic differences between parents and surrogates could result in a baby black market, they warn.
It concludes: "The apparent increase in overseas arrangements that do not result in applications for parental orders is a matter of considerable concern."