SurveyMonkey boss Dave Goldberg speaks to IBTimes UK about the joys of expanding to London Tech City - despite the booming property market - his plans for going public, and how a funny name made the company a success.
Goldberg, who is married to Facebook chief operating officer Sheryl Sandberg, said Tech City offers such an attractive package to startups that SurveyMonkey landed in the UK "a few years" ahead of its original plan. Goldberg says the government initiative's ability to help find offices and talent, and get startups into meetings with the right people, helped make the move to London a no-brainer.
The CEO praised London Tech City for being "very well thought out" and said it is unlike anything he or his company has experienced in the US.
"With Silicon Valley it's sort of a free-for-all. There are development groups around the US, but they're not specifically about tech. The Tech City approach combined with the government is a much more thorough and thoughtful one," said Goldberg.
"They say [to startups] 'here are the advantages and here's how you do it'. It's all kind of put together for you. It's all very well thought out."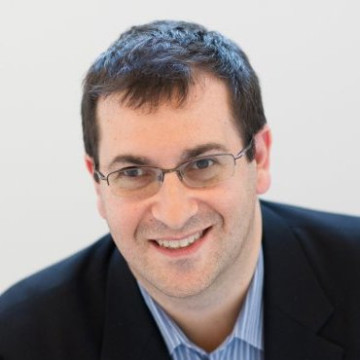 Another benefit of expanding to London is its culture, and how people working in the capital's technology industry understand the startup mentality more than most.
"London is a vibrant place for hiring people," Goldberg said. "In other markets it's harder to explain to people [what a start up culture is like], but the environment here is super helpful. It's useful from a talent and hiring perspective."
Keeping a startup mindset is important, Goldberg says, despite his company now having some 450 employees. "People keep calling us a startup so we'll take it. We want to act like a startup, we want to be quick and nimble...but we're also profitable, unlike many startups."
London is only city more expensive than Palo Alto
Despite bringing its move to London forward by several years, SurveyMonkey is in no rush to find a permanent home in the capital. Almost a year has passed since the company first announced the international expansion, and its four (soon to be five) London employees are still working in shared office space.
And although admitting London "might be the only real estate market more expensive than [SurveyMonkey home] Palo Alto, Goldberg remains confident that the company will soon have its own, permanent London offices and its workforce will grow to "20 to 30" by the end of next year. In that time Goldberg also expects SurveyMonkey to look at surrounding tech startups for potential investment and acquisition opportunities.
It's kind of a funny name
Google, Twitter and Facebook have quickly become verbs in their respective fields; many people are now just as likely to 'Google something' as they are to 'search online' for it. Being the go-to place for creating online surveys, SurveyMonkey believes it is going the same way.
"Absolutely, [being called the verb of surveys] gets bandied around a lot. It's kind of a funny sounding name, but people remember it and that's been a big reason for our growth. We're more searched for than the word 'survey'."
Going public
Finally, on floating SurveyMonkey on the stock exchange as a public company, Goldberg remains open to the idea, but has no short term plans to do so.
"If there are other reasons to go public, like we need the money to make an acquisition, then that would make sense. But we generate a lot of cash so we don't need to go public to raise money.
"I'm not saying we'll never go public, but we won't do it until we see a good reason to."