The South Wales Police have confirmed investigations into the incident involving Chelsea footballer Eden Hazard and 17-year-old Charlie Morgan. The pair were involved in a scuffle in Wednesday evening's Capital One Cup tie between the west London club and Swansea City.
A BBC report states inquiries will be made after three phone calls from "members of the public living in Sussex, Kent and west Wales. The teenager has already confirmed he will not press charges against the 22-year-old Belgian international.
The Guardian reports the FA are considering action as well, with the disciplinary department studying video footage of the event.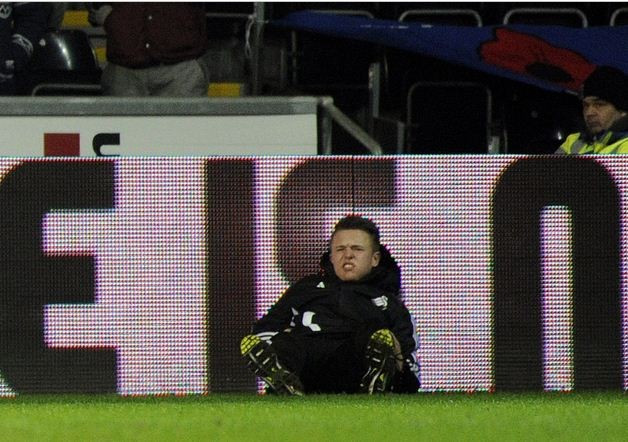 The incident in question happened late in the second half of the semi-final tie, with Chelsea trailing 0-2 from the first leg. Morgan fell on the ball as it ran out of play and appeared to waste time in returning it to the players, prompting Hazard to try and kick the ball out from under him; unfortunately it appears Hazard made contact with the boy's ribs. The footballer was shown the red card by referee Chris Foy and will be suspended for the next three matches.
Meanwhile, The Sun quotes Ellie Moyle, 17, a friend of Charlie Morgan, as saying he has received "really bad" death threats from Internet users. Morgan's Twitter account now has over 100,000 followers and his last tweet described the last 24 hours as "crazy".
Some posted photographs of people in bandages, claiming it was Morgan recovering from being kicked. And The Sun quotes some of the abusive comments aimed at Morgan:
"I would dock wages for Hazard for not drawing blood."
"Little bl****r deserves a proper kicking. That will give him a reason to roll about in agony."
"I'm going to slit your throat."
Chelsea legend Pat Nevin and ex-England star Danny Mills went to bat for Hazard saying they would have reacted in the same manner. And former Newcastle United midfielder Joey Barton weighed in as well, tweeting: "Hazard's only crime is he hasn't kicked him hard enough". The QPR midfielder later clarified his comments. Stoke City's Michael Owen declared: "Both the kid and Hazard were in the wrong."