Former Chelsea player Pat Nevin has backed Eden Hazard in the incident involving the Belgian international and Charlie Morgan, a ballboy in Wednesday evening's Capital One Cup semi-final tie between the Blues and Swansea City.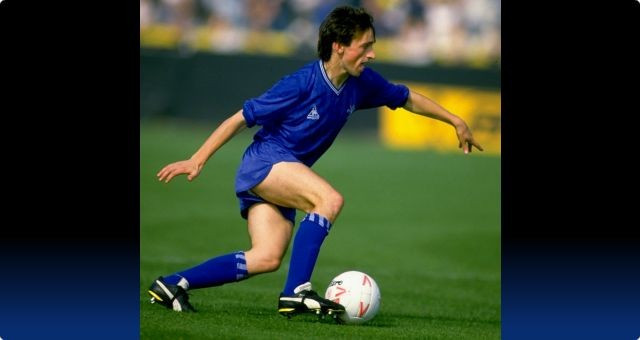 "I am probably going out on a limb here, but I would have done the same as Hazard. I've seen the footage from every angle it is clear he just kicks the ball out from under the ball boy. It is annoying that some of the news broadcasts have shown the worst angle where it looks like he has kicked the ball boy when he clearly has not," Nevin explained to Goal.com
"It is the actions of the ball boy that upsets me the most. His one job is to get the ball back in play as quickly as he can and yet he was just time wasting. That is disgraceful. Given the high-octane situation, it is no wonder that Hazard was going to do everything within reason to get it off him," he added.
Nevin's comments come after former Newcastle United midfielder Joey Barton tweeted similar sentiments. The 30-year-old Barton, on loan to Ligue 1 side Olympique Marseille from QPR, also said, perhaps somewhat controversially, that Hazard's only fault was he did not kick Charlie Morgan "hard enough". Barton has since clarified his comments and sought to explain himself.
Nevin also said he was afraid Hazard would be excessively criticised for his actions.
"I think both clubs and the FA want to draw a line under it now. It is very embarrassing for all concerned. The player and the ball boy have both apologised so we should move on, but I fear that the authorities will throw the book at Hazard, and that would be unfair," the 49-year-old former winger explained.
Finally, Nevin also added that he was afraid this incident could spell the end of ballboys in football.
"This is not the first time we've had problems with ballboys this season. It is a shame that the actions of one or two ball boys could spoil it for the 99 per cent of ball boys that behave impeccably. I understand that the ball boy is 17 years old. He isn't even a "boy" for goodness sake," he added.
Incidentally, Charlie Morgan has now become something of a Twitter icon and, as of publication, has more than 85,000 followers.