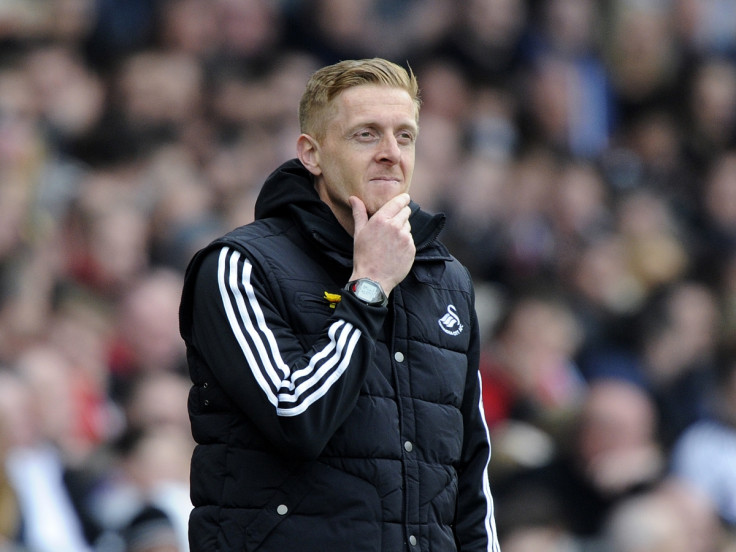 Swansea manager Garry Monk believes that he has the measure of Arsenal, having beaten the Gunners both at home and away last season. The Swans are unbeaten against the Gunners under Monk's leadership and are looking to make it three wins on the bounce against the north London club at the Liberty Stadium.
Swansea did a smash-and-grab job on the Gunners at the Emirates last May, when Bafetembi Gomis headed in a late winner to claim three crucial points. Wenger came out complaining against Swansea's style of play, as they parked the bus and banked on an opportune moment to run the double over the Gunners.
However, Monk insists that there is no way that they can beat Arsenal at their own game, for which they needed to come out with a game plan. He explained that Swansea had reversed their strategy in their home fixture, when they pressed Arsenal on the ball and came back from a goal down to win the game 2-1.
He went on to add that they have learnt to adapt to how the Gunners play and are confident going into the fixture which has been favourable to them in recent years. Meanwhile, Arsenal come into the fixture with eight players out through injury, forcing Wenger to have to give Joel Campbell his first start in the league.
"The bottom line is if you go toe-to-toe with Arsenal and they play at their best and we're at our best, they are highly likely to win the game so you have to come up with a game plan," Monk said, as quoted by the Mirror.
"We have played against them differently in all the games we've played against them. The home game here we went on the attack, played an open game and scored goals at the right time and showed character to come back.
"Down there we did change it tactically but we've achieved those results on different merits and different ways of playing. We've achieved those results on different merits and by playing in different ways, so big credit goes to the players for that," he added.