A march through a predominantly Muslim area of Stockholm, Sweden, by gay activists has passed relatively peacefully, though the marchers were greatly outnumbered by anti-racists who said the march was "provocative."
The march, "Pride Järva", was organised by controversial journalist Jan Sjunnesson, 57, who writes for right-of-centre websites and publications but vehemently denies being either a racist or homophobe.
"I am not homophobic, the media made these remarks about me," Sjunnesson told al Jazeera. "I used to be bisexual, now I am married to an Indian woman, so I am not racist either. However, I am against the Islamisation of Sweden."
However, Sweden's mainstream gay pride organisers condemned the march through Tensta, an area of Stockholm which is home to many of the city's Muslim community.
In a statement Sweden's LGBT Federation and Pride organisers said: "Jan Sjunnesson has during a long time made himself known as a person who's spreading hatred towards Muslims on social media who's not supporting LGBT-rights.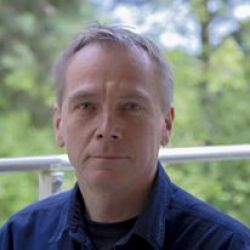 "The magazine Expo published, in February, a compilation in which they, among other things, showed how Sjunnesson, with positive comments, had shared an American film where Muslims were described as paedophiles and homosexuals and a 'satanistic threat against society' who should be deported."
Tensta resident and politician Mohammed Noor, while criticising the march, said he doubted it would be met with hostility.
"Pride has been taking place in Sweden since 1991, and we have never had any clashes," said Noor. "In the end, as a Muslim, I don't think it's our place to judge anyone that walks on this earth, leave the judging to God."
However, Sjunnesson did have some support. Scientist Richard Dawkins, long known for his anti-religious views, Tweeted: "To place an LGBT parade" [in a Muslim area of Sweden] "is an expression of pure racism." Sums up the pathetic Left."