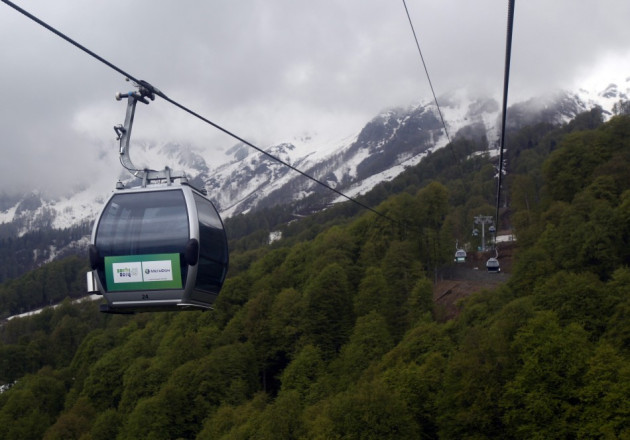 A mother and father died when a cable car plummeted 100 feet into woodland, in a crash that also left their baby seriously injured.
The tragedy happened at a Swiss Alps resort in Alp Baerlaui when the family took a ropeway designed for transporting goods and equipment, said Swiss police.
Officers said the man and woman both died instantly.
The one-year-old baby had a miraculous escape when the rucksack in which it was travelling broke its fall, protecting it from the worst of the impact. But it still suffered severe injuries.
The car broke off from the cable about 900 metres into the journey and fell into the thick forest below.
The worst cable-car disaster of all time was on the Cavalese cable car in Italy. Forty thee people were killed when a three-ton heavy carriage assembly fell on to the cable car, in 1976. Among the dead were 15 children between the ages of seven and 15, and the 18-year-old cable car attendant.
There was only one survivor, a 14-year-old girl from Milan.
At the same resort in 1998, 20 people died when a US plane severed the cable while 20 people were in the carriage. The pilots were later found not guilty of manslaughter, but were thrown out of the armed forces for doctoring evidence.
The cause of the latest incident is unknown and an investigation has been launched. It is against the law for people to use rope-way cable cars.
Other fatal cable-car disasters are listed below.
1983, Singapore: An oil rig passed below a cable car connecting the Jardine steps and Sentosa station. Seven people were killed when two cabins plunged 55 metres into the water.
1965, France: Seven skiers were killed on Christmas Day when their cable car fell on to rocks at the summit of the Puy de Sancy mountain, following a power cut. Incredibly, 10 people thrown from the stricken cable car survived.
1999, France: 20 people died in St Etienne en Dévoluy, when a cable car carrying maintenance workers and cleaners up to an international astronomical observatory fell 260ft into the valley below.