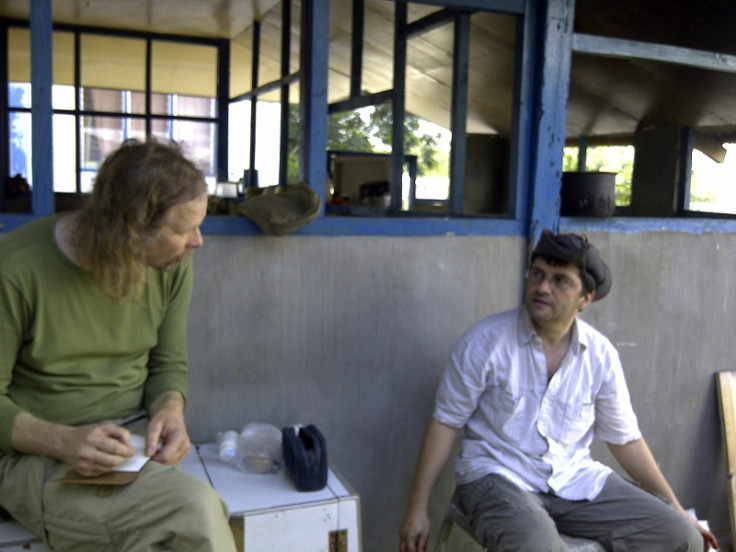 A Swiss hostage has escaped from Islamist extremist group Abu Sayyaf in the Philippines after over two years in captivity, killing his guard with a machete.
Lorenzo Vinciguerra, 49, made his escape after government forces fired artillery rounds in the jungle camp where he was being held, near the mountainous Patikul town in Sulu province, the Associated Press reports.
Vinciguerra slashed one Abu Sayyaf militant commander on the neck as he ran away, but was wounded on his left cheek by other militants, security officials said.
The bird watcher was later found by Filipino army rangers and brought to safety.
Colonel Allan Arrojado, commander of the Philippine army's Joint Task Group said: "He dashed while other bandits were shooting at him."
Regional military commander Lieutenant General Rustico Guerrero told the Associated Press that Vinciguerra is well and recovering in hospital.
Vinciguerra was captured by Abu Sayyaf militants alongside Elwold Horn, a Dutch national and another European birdwatcher in nearby Tawi-Tawi province in February 2012.
The Swiss wildlife photographer shouted at Horn to escape but the Dutch man was "very sick and very weak" so unable to make a bid for freedom.
A Filipino guide who was with them escaped by jumping into the sea as the militants were taking them by boat from Tawi-Tawi to Jolo island in Sulu – a predominantly Muslim province where Abu Sayyaf has withstood years of US-backed military offensives.
Last month, clashes between the Filipino army and Abu Sayyaf left at least 14 people dead in the volatile south of the country.
Army Colonel Allan Arrojado said five soldiers and nine militant gunmen were killed in the gun battle in Sulu province's mountainous Talipao town. A further 26 soldiers and 30 militants were wounded.
Who is Abu Sayyaf?
The Abu Sayyaf is holding several other foreign and Filipino hostages. The muslim rebel faction was founded in the early 1990s on Basilian island near Jolo, and is believed to have links to Isis (Islamic State) and al-Qaeda.
One of the group's leaders, Isnilon Hapilon, recently pledged allegiance to the Islamic State group operating in Syria and Iraq.
Abu Sayyaf is composed of Islamic preachers and outlaws, and is committed to waging a holy war against the predominantly Roman Catholic nation.
The group lost its key leaders early in combat, leading it to embark on a path of extremism and crime. It has developed a reputation for its deadly use of bomb attacks, extortion and abductions.
The extremist organisation has an estimated 400 fighters split into about six factions, and it still holds several hostages, including a Malaysian police officer and a Japanese treasure hunter.
In October, two German tourists were released after Abu Sayyaf was reportedly paid a ransom of 250 million pesos (£3.5m).
Washington lists Abu Sayyaf as a terror group and blames it for deadly attacks on US troops, foreign missionaries, tourists and civilians in the south.