$5m Bounty on 'Dead' Philippines Muslim Militant: Who is Zulkifli bin Abdul Hir?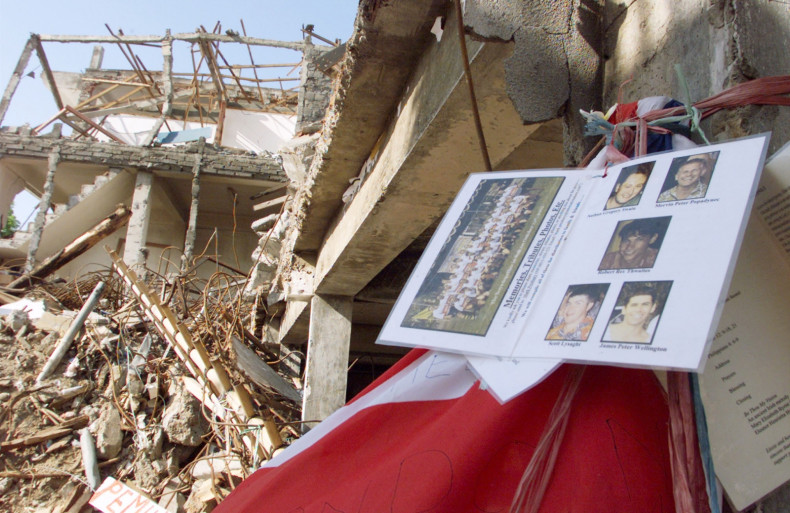 The Philippine military has said that one of Southeast Asia's top Islamic militants is alive, more than two years after declaring he had been killed in a US-backed airstrike.
Zulkifli bin Abdul Hir, who has a $5-million US-government bounty on his head, is reportedly alive in the southern Philipines, senior military officials have said.
"He is alive and we continue to monitor him," Lt. Col. Ramon Zagala told AFP.
Zulkifli bin Abdul Hir
Often known under his alias "Marwan", Zulkifli is suspected to be in charge of the south eastern Asian and Indonesian terrorist group called the Kumpulan Mujahidin Malaysia, part of the militant Islamist organisation Jemaah Islamiyah.
The group is suspected to be behind the 2002 Bali bombings, which killed 202, including Australian, Indonesian, British, American, Swedish and Danish citizens.
Zulkifli is thought to be most involved in Abu Sayyaf, a militant, superficially Islamist group based around the islands of Jolo and Basilan in the Philippines.
Since its inception in 1991, the group has carried out bombings, kidnappings, assassinations and extortion, for what they describe as a fight for an independent Islamic province in the country.
Able to speak Malay, Tagalog, English and Arabic, Zulkifli is believed to be a supplier of bombs to various terrorist groups around the world.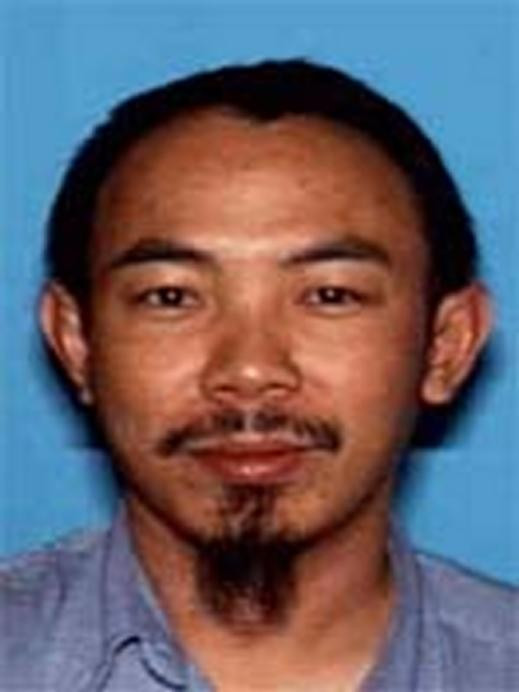 Zulkifli bin Abdul Hir in 2000
Wiki Commons/FBI
He is under suspicion of teaching bomb-building and is thought to have been taught how to create explosive devices by Azahari Husin, known as the "demolition man" believed to be the mastermind behind the Bali attack.
Hiding and arrest
Since 2003, Zulkifli was believed to be hiding somewhere in the southern Philippines. He was indicted for arrest in August 2007 in the United States District Court in California. The US government offered a $5-million reward for his capture, making him one of the US' most-wanted men.
In February 2012, Philippine military chiefs stated that Zulkifli was among 15 members of the Al-Qaeda-associated Abu Sayyaf and Jemaah Islamiyah organisations killed in an airstrike on the island of Jolo.
Another top Jemaah Islamiyah member, Singaporean Mohammad Ali, alias Muawiyah, was also declared killed in the airstrike, along with a Filipino leader of the Abu Sayyaf.
"This is a big victory. There were three senior leaders killed. This will have a very big impact on the capability of the terrorists," then-regional military commander Maj. Gen. Noel Coballes said at the time.
Shortly afterwards, Malaysia expressed doubts about the purported killings but the Philippines' then military spokesman insisted all three were dead.
"Yes, it's an A-1 [information]. We have something but we cannot divulge all the other information because its an operational secret," Arnulfo Burgos, Zagala's predecessor, said at the time.
On Wednesday, however, Zagala insisted that the Philippine military had never confirmed Zulkifli had been killed. He declined to answer questions over whether the other two top militants were still alive.
"There were reports that said he was dead but it was never validated... we never confirmed he was dead," he told AFP.
Rahmat Abdir
The brother of Zulkifli bin Abdul Hir, Rahmat Abdhir, was arrested in California in 2007 for conspiracy to provide material support to terrorists, flase statements and providing material to a Zulkifli.
The pair discussed the exchange rates and prices of weapons, including an M60 assault rifle, and further investigation showed that Rahmat had wired over $10,000 to his brother.
Federal agents discovered 1,000 rounds of ammunition, scopes to sniper rifles, two-way radios, military training manuals and materials used to make bombs. Rahmat was refused bail twice and is currently detained in the Guantanamo Bay detention camp.
The youngest brother of Rahmat and Zulkifli, Taufik bin Abdul Halim, was also arrested for terrorist charges in 2001, when he was arrested for involvement of Atrium Mall bombing in Jakarta, Indonesia.