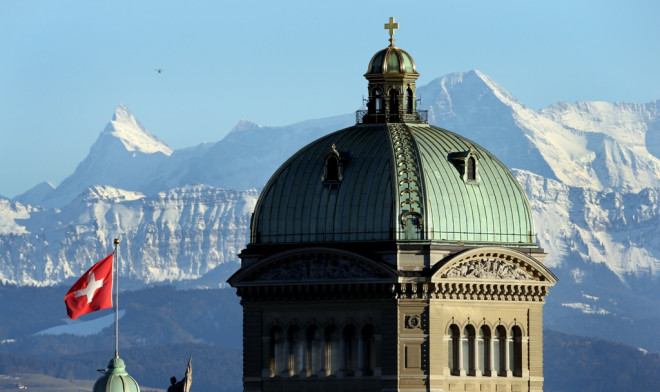 Switzerland's decision to curb immigration will negatively impact its economic growth, say several economists who track the country.
Sixteen of 21 respondents in a Bloomberg survey of economists said the decision by Swiss voters to impose tighter rules on EU migrants will hurt the country's growth prospects.
Five said the limits would have a negligible effect. None said the curbs would have a positive impact.
The Swiss government will have to set a cap on immigration within the next three years.
Companies including Nestle have warned that a quota system on foreigners may dent business. It would also breach an agreement with the European Union that allows citizens to take up jobs freely in the country, and put at risk other accords as well.
Credit Suisse economists Claude Maurer and Maxime Botteron in Zurich said lower immigration will damp annual growth by 0.3 percentage point.
Reto Huenerwadel, senior economist at UBS AG in Zurich said "the biggest negative effect" will come early on as companies put off investing in equipment. Over time, the impact could be offset, for example by gains in productivity, he added.
Jordan Rochester, an economist at Nomura International in London, forecast a drag of 2 percentage points over a 10-year period, while Alan McQuaid, chief economist at Merrion Capital Group in Dublin, predicts growth rates to be 0.1 percentage point to 0.2 percentage point lower over the next decade.
EU Retaliation
Alastair Winter, chief economist at Daniel Stewart & Co in London warned of EU retaliation.
It's too early to say but the EU will retaliate, Winter said.
Immigration limits are "clearly negative for growth," said Timo Klein, senior economist at IHS Global Insight in New York. "The largest effect is not so much from any quotas themselves but from the direct investment not taking place due to firms fearing the uncertainty about not getting the personnel they need in the future to make such investments profitable."
"This should be a considerable drag on potential growth," said Manuel Andersch, an analyst at Bayerische Landesbank in Munich.
"The full effect will only be visible once the concrete immigration rules are known. The stricter the quota, in particular for high-skilled workers, the larger the drag," Andersch added.
Switzerland already has caps for newcomers from countries outside the EU, such as Canada and Australia.
The Swiss government has said it will put out a road map on quotas by June and introduce a bill in parliament by the end of the year.
Allowing EU citizens to work in Switzerland is part of a series of agreements that direct trade in goods and services, scientific research, and the environment, all of which could now collapse. The EU is Switzerland's top destination for exports.
German Chancellor Angela Merkel warned on 18 February against any hurried judgments and said the EU must find a way out.
The decision to enact immigration limits has been condemned by some European officials, with French Industry Minister Arnaud Montebourg deeming it equivalent to economic "suicide."
Immigration boosted growth and has helped drive national output by about 5% above pre-crisis levels, the Swiss National Bank said in November 2013. The Zurich-based central bank expects the economy to grow 2% this year, with consumer prices inching up 0.2%.