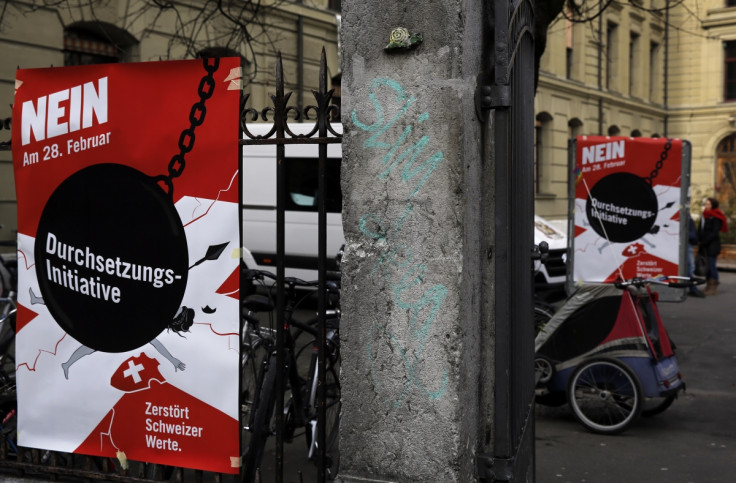 Swiss voters have decisively voted against expelling foreign criminals from the European nation during the right-wing-party-proposed referendum. The voters were asked whether foreigners who are found guilty of two low-level crimes, such as traffic offences, within 10 years should be deported.
Hailed by the human rights groups, the final results show 58.9 voters were against the proposals. Significantly, the voter turnout was more than 62% – claimed to be the highest figure for a referendum since 1992.
Simonetta Sommaruga, Member of the Swiss Federal Council, said: "Today was an important day, which affirmed Switzerland's rule of law. We did not enhance the rule of law in Switzerland, but the voters today did defend the rule of law."
The referendum takes place at a time when the European nations are witnessing a massive influx of migrants and in turn creating a political turbulence. Several member states have been attempting to harden their stance against migration. Switzerland is relatively less affected by the migrant crisis compared to its neighbours Germany and Austria. Nearly a 25% of the Swiss residents are holders of foreign passports – majorly European
The so-called Enforcement Initiative was proposed by Swiss People's Party (SVP), a powerful right-wing organization. However, the populist campaign was sharply challenged by civil groups, business leaders and academics who have mounted a counter-campaign.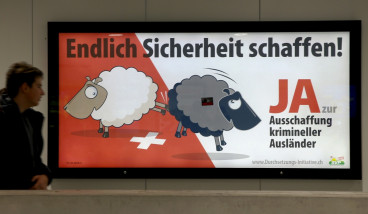 When a similar referendum was held six years ago to automatically deport foreigners, who commit violent or sexual crimes, it was backed by the Swiss voters. More than half of the voters agreed to expel them after they finish jail term. But, in the referendum on 28 February, the proposals were watered down to include minor crimes like traffic violations, money laundering, indecent exposure, and giving false testimony.
"Civil society has woken up and made clear that the legal state, protection of minorities and humanity are more important than xenophobia and the totalitarian power claims of a single party," Christian Levrat, president of Swiss Social Democrats, was cited as saying by the Financial Times.