RBS, Barclays, HSBC Face $4bn Sub-Prime Fines as UBS Pays $885m to Fannie Mae and Freddie Mac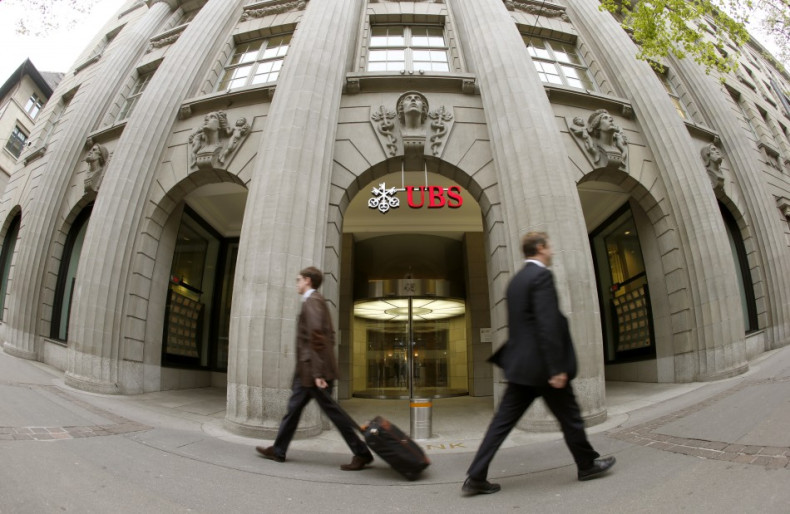 UBS will pay $885m in a settlement with US regulators over allegations the scandal-ridden Swiss bank misrepresented mortgage-backed bonds during the housing bubble, sending a shiver through the City of London as more huge fines loom for top British banks.
Switzerland's biggest bank UBS has reached a multi-million dollar settlement deal with a US regulator that had accused the Swiss bank of violating securities laws, when it sold mortgage-backed bonds to Fannie Mae and Freddie Mac.
Under the terms of the settlement with the Federal Housing Finance Agency (FHFA), UBS must pay around $885m (£574m , €666m) - about $415m to Fannie Mae and $470m to Freddie Mac -- to resolve claims related to securities sold to the two housing agencies during the 2004 to 2007 housing bubble.
The FHFA alledged that the Zurich-headquarterd bank misrepresented the quality of loans underlying about $196bn in residential mortgage-backed securities purchased by Fannie Mae and Freddie Mac.
Earlier this year, both Citigroup and General Electric paid undisclosed amounts to settle FHFA's claims.
UBS' stock price was trading 1.07% lower to 17.61 francs at 1:56pm on Friday in Zurich.
UBS said on 22 July that the full cost of the settlement has been covered by litigation provisions established by the bank during the second quarter of 2013 and in prior periods. The bank has reserved 865m francs (£605m , €701m , $932m) in charges, provisions and writedowns in the second quarter for the settlement and a for Swiss-UK tax agreement.
UBS is among the 18 banks the FHFA sued in 2011 for allegedly misrepresenting the quality of the collateral backing securities in the run-up to the 2008 financial crisis.
Other European banks, including Royal Bank of Scotland (RBS) and Barclays, and US banks including JP Morgan and Bank of America could face costly settlements. RBS was the worst performing of European banks on Friday, shares falling 2.5% by 0930 GMT.
Analysts at Credit Suisse earlier this year said European banks could take an $11bn hit from a raft of mortgage-related litigation costs in the United States.
They estimated RBS alone could face an FHFA litigation loss of $1.6 billion, Barclays a $1.1 billion loss and HSBC could take a $900m loss.
But another London-based analyst, Joseph Dickerson at investment bank Jefferies, said he expected RBS's losses to be "sub-$1bn".
"I would say that $4.2bn seems to be a complete non-sequitur".
Deutsche Bank has set aside €2.4bn for litigation costs after topping that up in March by an additional €600m, mainly related to lawsuits over its role in selling bonds backed by U.S. sub-prime mortgages.