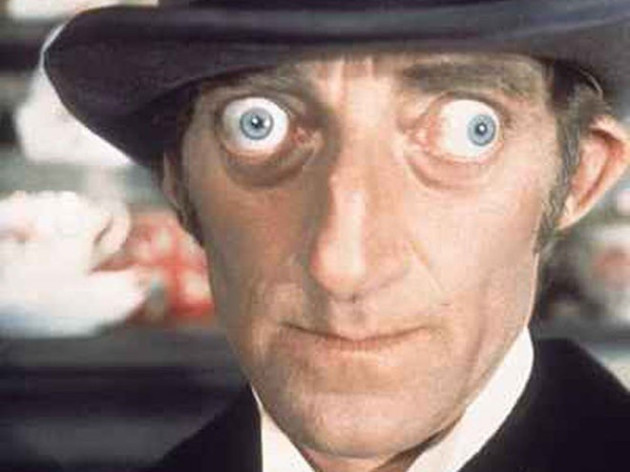 A witch-hunt is under way within the Conservative party to identify the senior figure said to have described the party's rank-and-file membership as "mad, swivel-eyed loons".
Wild speculation has swirled around Westminster and the internet since the remark came to light on Friday 17 May.
Among the many apparently unlikely names that have been put forward are: party co-chairman Andrew Feldman, one of David Cameron's oldest political allies; Oliver Letwin, an old Etonian who is chair of the Conservatives' policy review; culture minister Ed Vaizey; and even the chancellor, George Osborne.
Whichever senior Tory emerges as the culprit, he or she is likely to face immediate calls to resign.
The remark was made to journalists from the Daily Telegraph, Daily Mirror and Times, and clues have since emerged that the figure was a "senior Conservative" who is "socially close" to Cameron.
Lord Feldman, a Tory election strategist and member of Cameron's inner circle, is known to be a friend of the prime minister. Vaizey is also known to be friendly with Cameron, but may not be sufficiently senior. Osborne and Cameron were both members of the infamous Bullingdon dining club at Oxford University.
Lord Feldman issued a statement on Saturday 18 May, categorically denying that he was the source of the quote: "There is speculation on the internet and on Twitter that the senior Conservative Party figure claimed to have made derogatory comments by the Times and the Telegraph is me," he said.
"This is completely untrue. I would like to make it quite clear that I did not nor have ever described our associations in this way or in any similar manner. Nor do these alleged comments represent my view of our activists.
"On the contrary in the last eight years of working for the party, I have found them to be hard working, committed and reasonable people. They are without question the backbone of the party.
"I am very disappointed by the behaviour of the journalists involved, who have allowed rumour and innuendo to take hold by not putting these allegations to me before publication. I am taking legal advice."
The "loongate" remarks were made in response to a question about the decision of 116 Tory MPs to defy the prime minister and vote in favour of an amendment regretting the absence of an EU referendum in the Queen's speech.
The unnamed senior Tory said: "It's fine. There's really no problem. The MPs just have to do it because the associations tell them to, and the associations are all mad, swivel-eyed loons."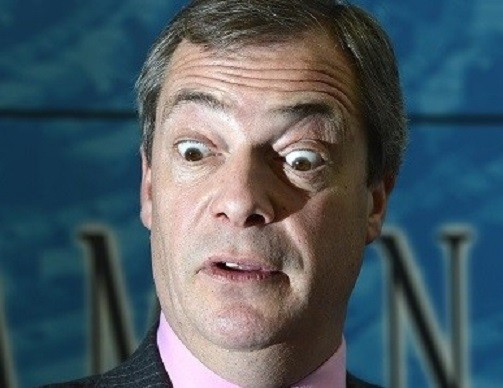 Nigel Farage, the Ukip leader, seized on the remarks, which come in the wake of Ken Clarke's broadside labelling Ukip supporters "clowns, waifs and strays".
Farage tweeted: "If you are a Conservative supporter who believes in Ukip ideas then your party hates you. Come and join us."
He added: "This person is an excellent recruiting sergeant for Ukip. If constituency chairmen or district chairmen of the local Conservative associations feel uncomfortable, now is a good time to leave the party.
"These comments and Ken Clarke's description of Ukip as clowns shows the contempt they have. They even hate their own side. There will be a warm pint of bitter awaiting those who come over."
Cameron himself has referred to Ukip supporters as "a bunch of fruitcakes, loonies and closet racists", while in an interview with the Financial Times, Feldman claimed Cameron referred to "anyone who wants to talk to him about the EU [as] 'swivel-eyed'".
Conservative blogger Guido Fawkes wrote: "Have emailed Lord Feldman, imagine he'll want to condemn this insult to his hard working party members ASAP.... BBC can't report Loongate name because no one will officially confirm it on the record. Not really a way to run a modern democracy is it?"
The revelations caused a flurry of speculation in Tory circles and on social media sites. Conservative MPs Nadine Dorries, Tracey Crouch and Tim Loughton all posted angry reactions to the story on Twitter.
Dorries wrote: "If MP called activists swivel-eyed loons they would be all over the media. Why don't we know the name of no 10 aide?"
Crouch said: "My activists are far from being swivel-eyed loons, they are hard-working people who care passionately about local area and future of the country.
"I wonder if this 'aide' has ever been a member of an association, delivered a single leaflet, packed an envelope or knocked on a door?"
Former Tory party treasurer Lord Ashcroft posted: "Strategy emerging. Ukip fruitcakes and clowns. Activists mad swivel-eyed loons and oh some voters f--king muslims. Not sure it will work!"
Daily Telegraph editor Tony Gallagher wrote: "By the way, the identity of the person behind 'swivel-eyed loon' jibe is shocking".
To which Iain Martin, the Conservative commentator, repled: "I know who it is. The person close to Cam will have to resign."
Conservative commentator Iain Dale wrote: "Quite a few people on Twitter are naming one particular Cameron groupie as the culprit on the basis that he is in the 'PM's social circle' and 'close to the party machine'.
"However, we all know there are quite a few other people who also fit those criteria. So if it isn't him he is being unfairly traduced. One thing we can be sure is this. Whoever it is will be sh**ting bricks this morning that they will be named in the Sunday papers. And so they should be."