When Jay Z unveils the highly-anticipated follow-up to 2013's Magna Carta Holy Grail on 30 June, Swizz Beatz will not be on it.
When IBTimes UK caught up with the Grammy award-winning rapper and producer as he kicked off the Berlin edition of his No Commission initiative, which aims to level the playing field for emerging artists, he described the forthcoming record as a unique "body of work" that didn't need interrupting.
"He comes to me with a lot of things and I'm honoured he looks on me in that respect," said Beatz, real name Kasseem Dean. "When I heard his album I didn't feel like I needed to add anything to it because it was already there.
The 38-yaer-old Bronx entrepreneur went on to state that as an artist "you have to know when you have to let certain things just breathe and live on its own instead of just being a part of everything just to be a part of it.
"If it's a body of work and it should be uninterrupted then you should know not to interrupt that work."
Jay Z has remained enigmatic about his 14th studio album project, preferring to leave fans and the media to decipher cryptic billboards that read "4:44" and a clip featuring actress Lupita Nyong'o.
The only clue on what to expect from the Brooklyn rapper is that he has been in the studio with Jamaican reggae artist Damian Marley.
Beatz teased that fans can look forward to a "certain vibe" from the forthcoming project which will premiere exclusively through the rapper's TIDAL music streaming service. "It's different, it's very different, it's very unique and it's an art piece and I wish him the best."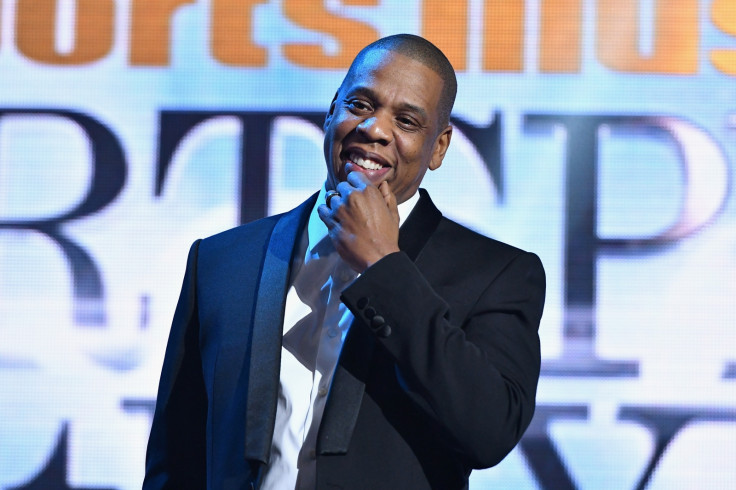 He confirmed that there is a collaboration on the horizon because Jay Z is "definitely" on his own album, which is slated for release later this year. "Expect the unexpected," he said, adding that he had embraced the new generation or rappers.
Having tasted success with his Ruff Ryders crew and produced tracks for some of the biggest names in music, he is focused on shaking up the art world.
No Commission will be taking over the culture-rich capital of Berlin from 29 June - 1 July, to provide a three-day art and music experience which will include performances from Swizz Beatz, Major Lazer and Black Coffee.
The platform, which was staged in London last year, gives all sales from artwork directly back to the artists. This year's featured artists include: Jonas Burgert, Jens Einhorn , Wendy Fulenwider Liszt, Jaybo Monk, Jayson Musson, Semra Sevin, Nadine Ijewere, Felipe Pantone and Ming Smith.
"For me, it's a blessing to be able to do this. I love that I'm able to use my star power to give back power instead of just bringing back power to myself. This platform is starting so many artists' careers."