Spider-Man: Homecoming star Tom Holland chose not to go commando under his superhero costume. The British actor wore a thong while filming scenes for the latest instalment of the Marvel franchise but admits he did have some "misgivings" about the underwear.
Holland, 21, takes on his first solo outing as Spider-Man aka Peter Parker in Jon Watts' standalone epic, having previously played the character in Captain America: Civil War. Although he is more than familiar with the superhero, Holland realised something was a little different this time round after being presented with an interesting pair of undergarments.
Speaking to ShortList, Holland said: "The first thing you need to know, all I have on under that costume is a thong. They brought them in on my first day, like, 'Here are your thongs'. I had serious misgivings – would my arsehole ever be the same again? But I had to get used to it. Even though I was thinking no way, no way!"
Detailing the difficulties of navigating toilet facilities, Holland continued: "You have to completely disrobe and then put a dressing gown on, but they're very comfy ones, you can't walk around in just a thong, can you imagine? And then you race across the lot to the toilet, then come back, get back into it – it's such a mission."
Holland will reprise his role as Spider-Man in the Homecoming sequel and Avengers: Infinity War but the actor is already looking to take on another role outside of the Marvel universe. He explained: "I want to really get out my comfort zone and play, like, a serial killer, or a drug dealer. I want to shoot a gun – have you seen Keanu Reeves shoot a gun? He does it so well. I did use a gun during The Lost City Of Z, but I only shot a rabbit. A fake one, obviously."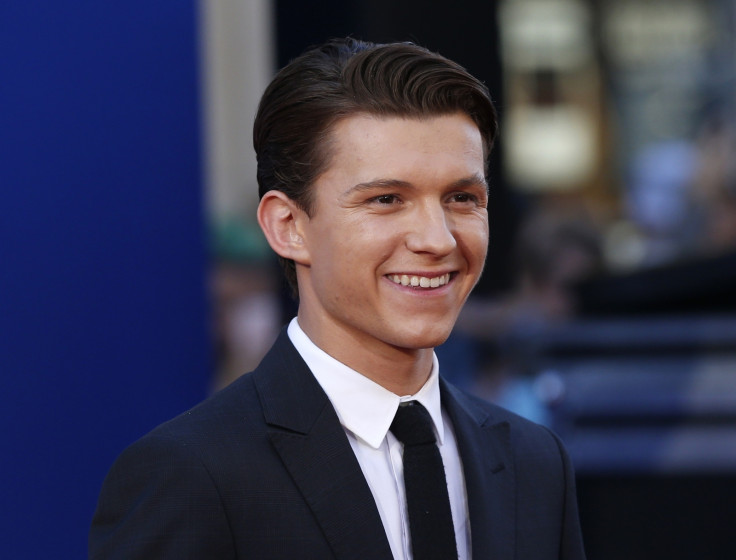 Despite starring as one of the most recognisable superheroes, Holland is not used to life in the spotlight and refuses to buy into the hype. He told the publication: "When I'm travelling the world as Tom Holland, the actor, people just blow smoke up my arse 24/7.
"I've worked really hard, but I'm not the super-talented person everyone thinks I am. The terrible thing about being famous is you start to believe it. People tell you you're fantastically wonderful all the time and you start to think you are incredible. I'm just a kid from Kingston."
Spider-Man: Homecoming hits UK cinemas on 5 July.
Watch the Spider-Man: Homecoming trailer: