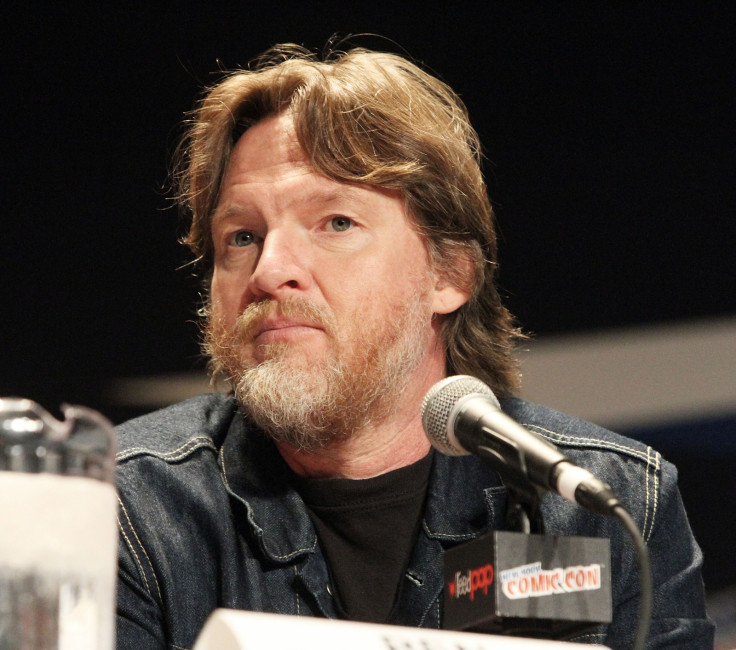 Gotham actor Donal Logue has made a public appeal for any new information regarding the search for his missing child.
The whereabouts of 16-year-old Arlo, who also goes by the name Jade, remains unknown following her disappearance at New York's Barclays Center.
Her 52-year-old father, who plays Detective Harvey Bullock in Fox's Gotham, first shared the news on Twitter on 27 June.
The post revealed that the 6ft2 teenager was wearing a "lime green hoodie dark green military parka" when last seen.
The message was quickly circulated by famous friends including Olivia Wilde.
The devastated father returned to the social media site in the early hours of Thursday (29 June) to thank fans for their continued support and plead for anyone with "any tips" to call a hotline number.
"Kasey & I dearly miss our baby Jade, aka Arlo, any tips appreciated to the number below," he wrote in the since-deleted tweet.
He later linked to a page set up on missingkids.com, a website that aids in finding missing children.
Logue's rep has also urged the public for help in locating the missing child. A spokesperson for the NYPD confirmed that they were investigating a missing person's report.
"According to our complaint, the teen went to meet a friend and did not return home," said the spokesperson. "The teen was reported [missing] Tuesday morning."
The actor is also father to son Finn Logue, with ex-wife Kasey Walker. She told the Daily News: "We obviously hope she's OK. We hope she's safe, and we're making every attempt and effort. I can't say anything more right now, just that we pray she's OK and safe."