Sydney Siege: Police storm Lindt Cafe using live ammunition to end dramatic 16-hour hostage crisis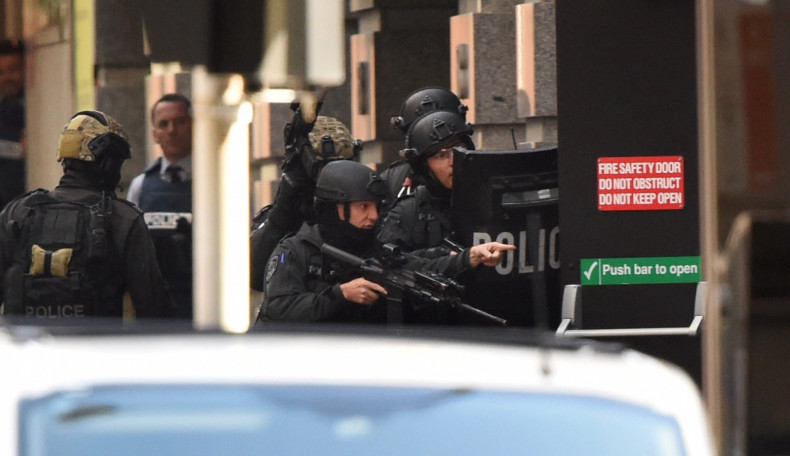 Australian police have stormed the Lindt cafe in Sydney's Martin Place and ended the dramatic 16-hour hostage crisis, according to local media reports.
New South Wales police tweeted: "Sydney siege is over. More details to follow."
Police have yet to confirm whether there are any casualties following the siege but preliminary reports suggest that at least four people were seriously injured as multiple shots were fired during the raid and one police officer was injured.
ABC Australia reported that two people died in the raid but New South Wales police said that they could not confirm the deaths, only that the siege had ended.
Australian outlet 9News Australia said that heavily armed police stormed the shop where a number of hostages were being held by the Iranian cleric Sheikh Man Haron Monis.
Live ammunition was used in the raid and paramedics were seen carrying hostages out of the premises.
Australian outlet 7News is reporting that the gunman is down but this could not be immediately confirmed.
Local reports also indicated that a bomb detection robot has entered the Lindt cafe in Martin Place to search for any devices.
It was earlier relayed by hostages in a phone call to Australian outlet Ten Eyewitness News that the gunman claimed there were two bombs in the Lindt cafe and two bombs in the city's central banking district.
The gunman had demanded that an Islamic State [IS] flag be delivered to the cafe and that he speak to Australian Prime Minister Tony Abbott.
A number of Australian Muslim organisations have expressed their "shock and horror" at the unfolding hostage situation in Sydney's Martin Place.
A statement from 50 Australian Muslim organisations said that the community's "thoughts go to the hostages and their loved ones" and that they "pray for their safety".