Cross pollination within the busy world of enterprise financial blockchains continues with Credit Suisse joining smart contracts engine Symbiont to R3, the distributed ledger banking consortium, to create a proof of concept around syndicated loans.
Symbiont and financial services technology and data partner Ipreo worked with Credit Suisse in R3's Lab and Research Center. The proof of concept will continue through the end of the year and includes participation from a number of agent banks, service providers and fund managers, said a statement.
The project uses technology solutions from Synaps Loans LLC, a recently formed partnership combining Symbiont's leading smart contract technology with Ipreo's new business process solution to speed loan trade settlement.
Participants who collaborated and brought important market knowledge, process experience and testing resources to the project include R3 consortium members BBVA, Danske Bank, Royal Bank of Scotland, Scotiabank, Société Générale, State Street, U.S. Bank and Wells Fargo. Influential buy-side firms AllianceBernstein (AB), Eaton Vance Management, KKR and Oak Hill Advisors are also involved in the initiative.
Emmanuel Aidoo, head of the distributed ledger and blockchain effort at Credit Suisse, said: "This project demonstrates the potential for blockchain technology to fundamentally reshape the syndicated loan market and the capital markets more broadly. This demonstration sets us on a path to increase efficiency and reduce costs, which will benefit banks and clients alike. By connecting a network of agent banks through blockchain, we can achieve faster and more certain settlements in the loan market."
Joseph Salerno, a managing director at Ipreo and CEO of Synaps Loans LLC, said: "We are demonstrating that distributed ledger technology can be put to work now. Our solution addresses actual use cases and meets production standards for maintainability, security, privacy and throughput."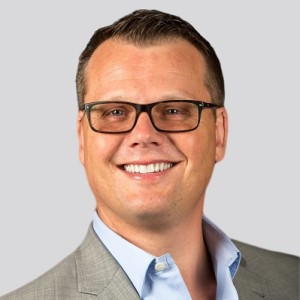 Mark Smith, CEO and co-founder of Symbiont, said: "Smart contracts can revolutionise the entire lifecycle of a loan, from creation to settlement in secondary market trading. The payoff isn't just cost savings, but the potential to create entirely new business opportunities for financial institutions. "
Tim Grant, CEO of R3's Lab and Research Center, said: "Our goal at R3 LRC is to act as a center of gravity for financial institutions, innovative technology companies and progressive regulators, and collaborate in the research, development and commercialisation of distributed ledger technology for financial markets. This partnership with R3 members, non-members and Synaps has gone a long way in demonstrating that distributed ledger technology can significantly benefit the syndicated loans market."
Through Synaps, loan investors have direct access to an authoritative system of record for syndicated loan data, according to a statement. This yields immediate savings by reducing manual reviews, data re-entry and systems reconciliation. In the future, loan data processing can be done exclusively on the distributed ledger, eliminating the cost for each market participant to maintain its own separate lending system, it said.