Synereo, which is developing a decentralised tech stack, allowing web applications to exist without centralised servers, has raised over $4.7m (£3.85m) from a funding campaign last week, selling both equity and AMPs, the platform's innate cryptocurrency.
Synereo was initially known for its attempt to create a decentralised social network. But after spending years developing a decentralised social media solution on the basis of existing blockchain technologies, the company recently announced that it had widened its operations considerably in order to develop its own blockchain-enabled decentralised computation platform. This is capable of running all forms of decentralised applications, the company's social network being one such.
Synereo placed itself in the forefront of the heated race towards a so-called "world computer" – a network of personal devices, functioning as a unitary virtual machine, rendering central servers and data centres redundant.
This idea of a world computer, initially proposed by the Ethereum Foundation, is something Synereo proposes to improve upon by offering a complete tech stack, incorporating all faculties needed to support decentralised computation without central servers.
The recently concluded funding campaign was launched shortly after Synereo announced its Blockchain 2.0 architecture, called RChain, which lies at the core of its stack. The company stated that funds raised during the campaign will be used to expand its team significantly, ensuring that its RChain-based tech stack can go live towards the end of 2017.
Synereo's platform comes with its own distributed cloud storage, allowing for efficient decentralised hosting of heavy media, as well as a reflective smart-contracting language.
In order to populate its platform, and to ensure fast growth and adaptation, Synereo has recently announced a sizeable grant project, inviting developers and entrepreneurs to develop decentralised applications for its platform, to foster the development of a decentralised ecosystem, competing with the current centralised paradigm.
Silicon Valley-based NFX Guild, partnered up with Synereo, and announced that it will include a selected few laureates of Synereo's grant project in its prestigious Accelerator Program.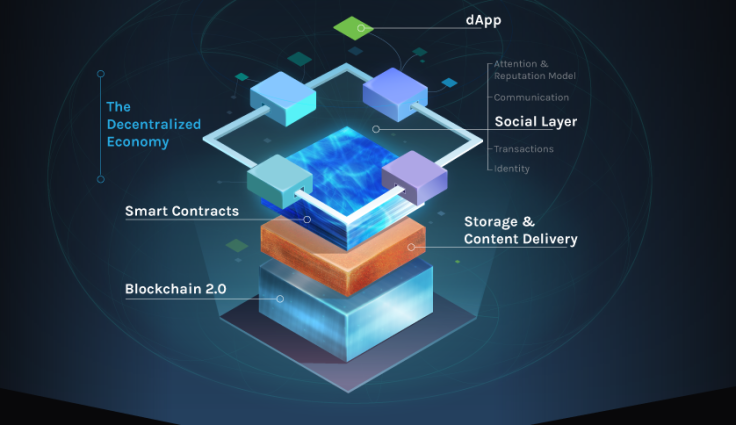 James Currier, managing partner at NFX, explained its decision to choose Synereo's technology for the project, stating: "If you do the analysis, Synereo comes out as the superior platform for developing decentralised apps. It runs fully distributed instead of massively replicated.
"It's JVM top to bottom rather than Python. It's forward compatible, vs other platforms anticipating multiple hard-forks. Synereo has the identity layer built in which provides distribution advantages and network effects. Lastly, fine-grained concurrency, vs other platforms' linearity, provides greater speeds and scalability."
Since Synereo first announced its grant project, the company has received hundreds of applications of teams, eager to develop their applications on top of Synereo's platform. Dor Konforty, Synereo's CEO, said: "We are now in the final stage of interviews, and will soon be selecting the first projects that will receive AMP grants to build on Synereo's tech stack.
"We have 300 applications and it has taken our team a while to go through them and to choose from many amazing development teams and projects. Overall we are very excited at the level of interest to build the future of the decentralised internet with Synereo."