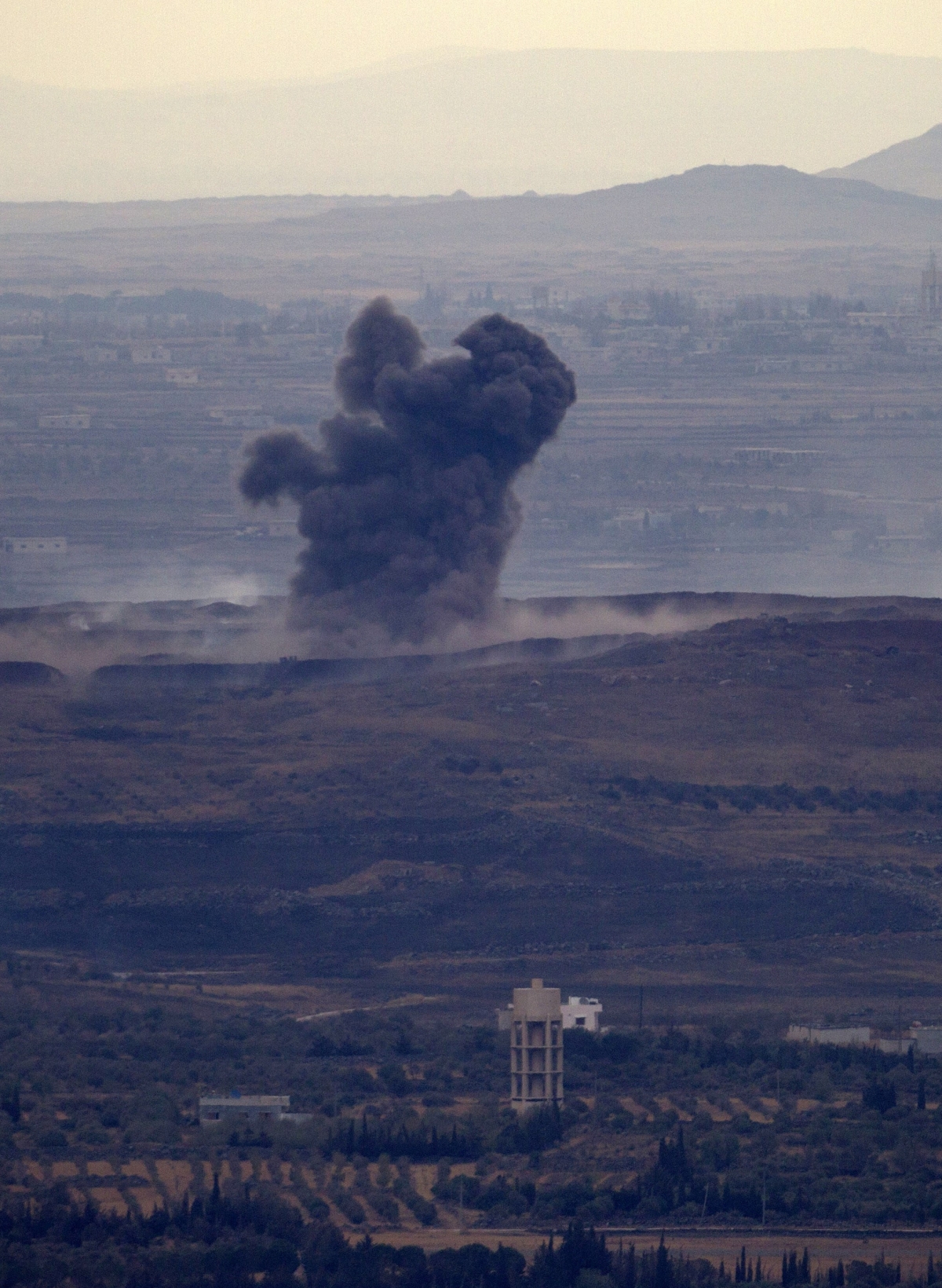 More than 90% air strikes launched by Russia in Syria have not targeted the so-called Islamic State (ISIS) or al-Qaeda affiliated jihadists, the State Department has said. It is the first occasion whereby US authorities have given statistics on the effect that Russian air strikes is having in the country gripped by civil war.
"Greater than 90 percent of the strikes that we've seen them take to date have not been against ISIL (IS) or Al-Qaeda-affiliated terrorists," State Department spokesman, John Kirby said. "They've been largely against opposition groups that want a better future for Syria and don't want to see the Assad regime stay in power," he added.
Russia has disputed claims that its week-long campaign of air strikes has predominantly hit non-IS targets. Moscow has said that it is pursuing "terrorist groups" and has intensified its bombardments in Syria. Earlier (7 October), Russia and Syria launched coordinated attacks by land, air and sea.
Four Russian ships unleashed 26 cruise missiles at 11 targets, Russian Defence Minister Sergei Shoigu said. He added that they shattered the targets without causing civilian casualties. Shoigu also said that the strikes were launched from the Caspian Sea, some 1,500 kilometres (930 miles) away. Syrian officials said ground forces capitalised on the cover of Russian air strikes, with both parties focusing on the northern Hama and southern Idlib Provinces.
The US, which backs the Free Syrian Army (FSA), has repeatedly said that Russian interference will stoke tensions and benefit the Assad regime, a staunch ally of Moscow. "Whether they're hit by a cruise missile from sea or a bomb from a Russian military aircraft, the result is the same, that Assad continues to get support from Russia," Kirby said. "Assad continues to be able to have at his, you know, at his hands the capability of striking his own people, including those who are opposed to his regime.
"And that's not a good future for Syria. It's also, as we've said before, we believe a mistake for Russia, because not only are they going to be exacerbating sectarian tensions there in Syria, but they're potentially exacerbating sectarian tensions in Russia itself. They're putting themselves at greater risk."
The Russian foreign ministry has said that it is prepared to initiate contact with the FSA to talk about combatting IS "and other terrorist groups" and "preparing the ground for a political settlement in Syria".