The latest satellite images taken by Amnesty International suggest that forces loyal to President Bashar al-Assad have stepped up the use of heavy weapons in Syria's largest city, Aleppo.
The images reveal that more than 600 craters have been left in the small town of Anadan, near Syria's commercial capital. Several of the holes are dotted around densely populated residential areas.
The craters are believed to have been caused by the impact of artillery shells used during the fighting, said Amnesty.
Syrian forces have been on a mission to remove armed opposition groups from Aleppo in the past two weeks, and have steadily increased the frequency and ferocity of their attacks against rebel strongholds.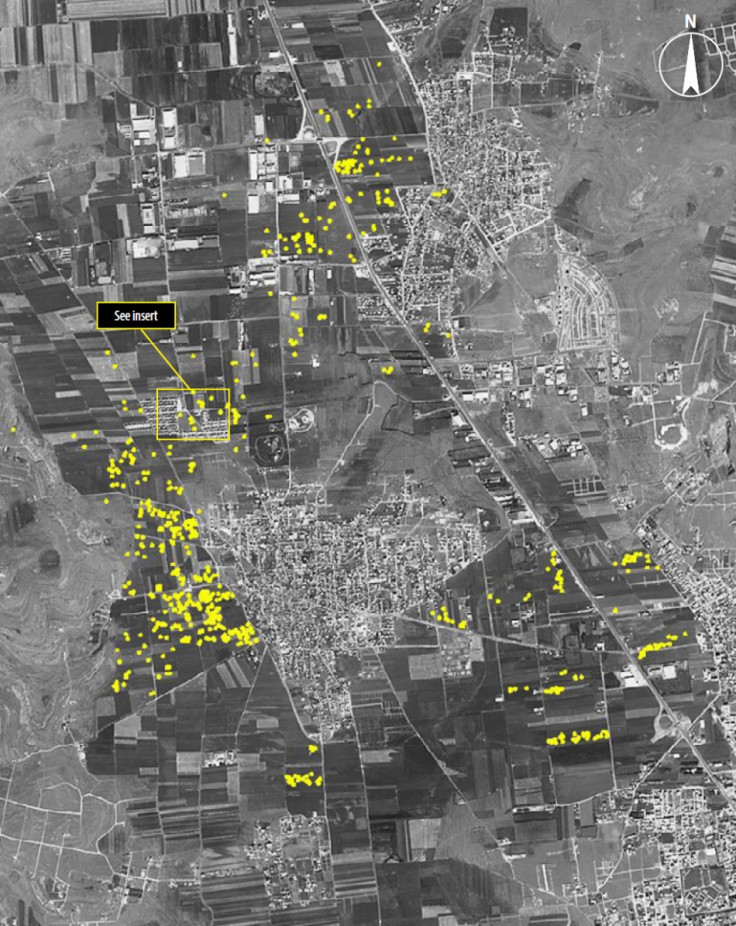 However, Amnesty said it holds both Syrian President Bashar al-Assad's regime and the opposing rebels responsible for the escalating conflict.
"Amnesty International is sending a clear message to both sides in the fighting: Any attacks against civilians will be clearly documented so that those responsible can be held accountable," said Christoph Koettl, emergency response manager for Amnesty International USA.

Koettl added: "Turning Syria's most populous city into a battlefield will have devastating consequences for civilians. The atrocities in Syria are mounting already.
"The Syrian military and the opposition fighters must both adhere to international humanitarian law, which strictly forbids the use of tactics and weapons that fail to distinguish between military and civilian targets."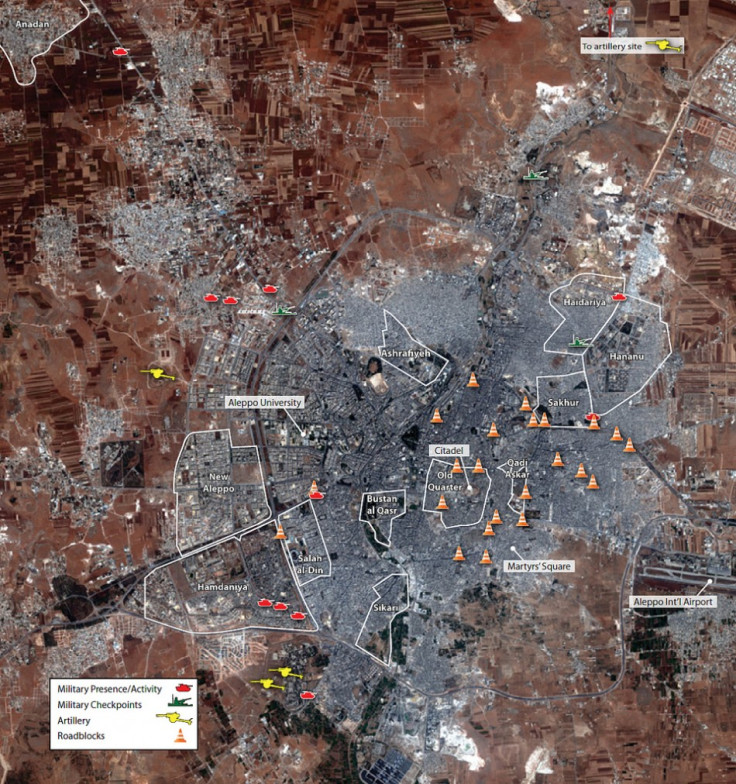 US Secretary of State Hillary Clinton has cautioned that the Syrian civil war must not turn into a sectarian conflict.
"We have to set very clear expectations about avoiding sectarian warfare. Those who are attempting to exploit the situation by sending in proxies or terrorist fighters must realise that will not be tolerated, first and foremost by the Syrian people," said Clinton who was in South Africa.
Although she did not elaborate on the "proxies or terrorist fighters", it indirectly mentions Iran, which assured Syria of its support on 7 August.