Syrian Forces and Rebels Clash Again in Fierce Fighting in Damascus [VIDEO]
1,000 rebels use grenades against regime tanks in Syrian capital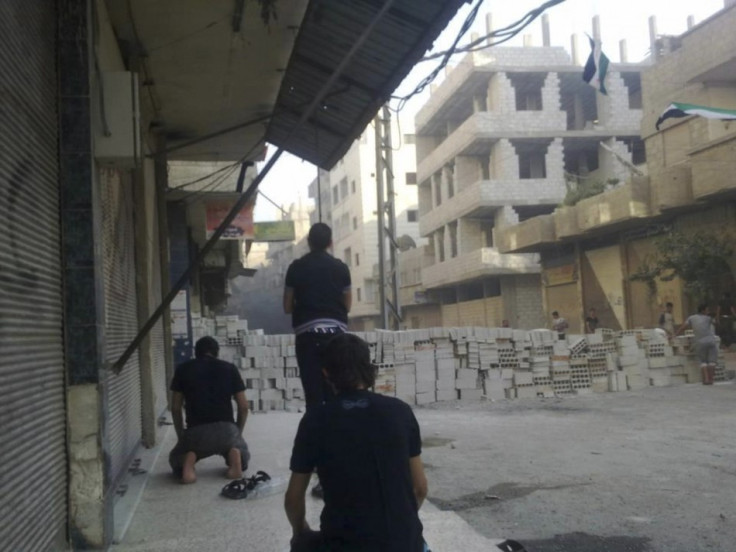 Rebels and forces loyal to President Bashar al-Assad have clashed in the Syrian capital of Damascus in one of the heaviest days of fighting since the uprising began 16 months ago.
The regime's troops and tanks came under heavy fire from rebels using grenades while terrified civilians fled their homes.
Rebels targeted armoured vehicles in the southern district of Midan.
"In response to massacres and barbaric crimes" by the Assad's forces, the Free Syrian Army warned that it would pay back in "kind". More than 1,000 opposition fighters have converged on a heavily fortified Damascus, according to reports.
According to AFP, the FSA called its assault an "earthquake".
It urged "the encirclement of all security, military and shabiha [pro-regime militia] checkpoints across Syria and the entry into fierce combat with them in order to eliminate them," added AFP.
Latest reports suggest that Assad's forces have held on to the upper hand.
"They [rebels] want to leave. If they were able to leave they would have left," a rebel fighter said. "The whole area is surrounded."
Intensification of fighting came as UN and Arab League special envoy Kofi Annan travelled to Moscow to discuss the Syrian crisis with Russian president Vladimir Putin.
Annan is likely to put more pressure on Syria's key ally but Russia is unlikely to budge from its stand that Assad should not be toppled.
Amid the turmoil, Nawaf al-Fares, former Syrian ambassador to Baghdad who recently defected to the rebel camp, told the BBC that there was a strong possibility that Assad might unleash chemical weapons.
Syria has the largest stockpile of chemical weapons in the Middle East and Fares called for outside intervention to oust the regime.
"I support military intervention because I know the nature of this regime," al-Fares told CNN. "This regime will only go by force."
© Copyright IBTimes 2023. All rights reserved.