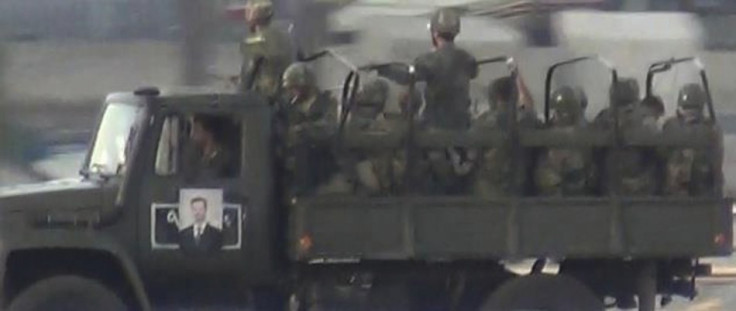 Heavy fighting continued in Damascus between the Syrian rebels and the government forces for the third consecutive day, it has been reported.
But the Syrian regime played down the clashes as minor and maintained that the government forces were confronting a small group of terrorists.
Government forces have been brought in from borders and helicopters were also used to fight against armed opposition groups, according to reports.
"The situation is really difficult today [Tuesday]... shelling, sounds of gunfire. People are trying to run away. But the snipers shoot madly. Even inside Damascus you see helicopters and you hear them," an unnamed rebel sympathiser told Los Angeles Times over telephone.
There were reports of continued shelling from midnight to dawn. Artillery fire and rockets of the Syrian forces set ablaze the buildings in the capital.
"There is no going back. The Damascus battle has priority for us. We have started the operation to liberate Damascus," FSA spokesperson Col Qassem Saadeddine was quoted by the BBC.
Free Syrian Army (FSA) had earlier declared a war on the regime dubbing it as 'Damascus Volcano and Syrian earthquake'.
Although fights have been going on between pro and anti-regimes forces, it is uncertain whether any of the two can wipe out the other in the fight.
The fight is escalating alongside the efforts of the UN to find an end to the violence. The UN Security Council is expected to vote on Wednesday to decide on major sanctions against Syria.
"I would hope that we will continue discussions and hopefully find a language that will pull everybody together for us to move forward on this critical issue," UN special envoy Kofi Annan was quoted by Reuters after meeting Russian President Vladimir Putin in Moscow on Tuesday.