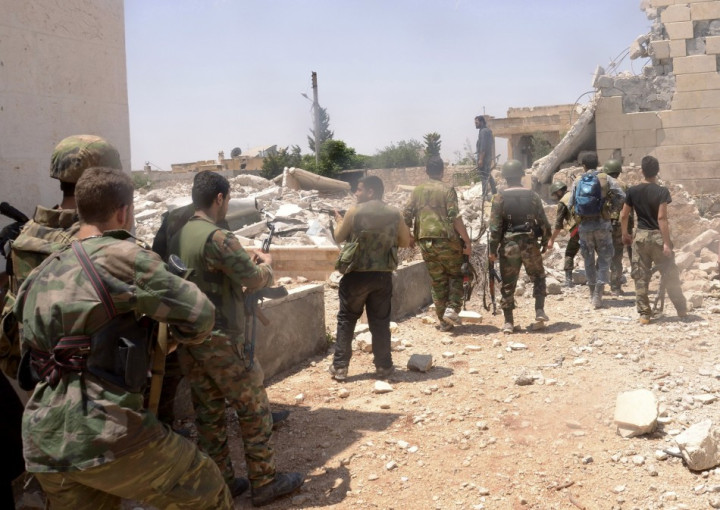 Syrian President Bashar al-Assad is reportedly preparing to launch a massive offensive in the country's largest city of Aleppo to wipe out the rebels hours after the EU lifted a ban on arms shipment to the rebels.
Assad's forces have been heavily drafted to recapture the strategically important city of Aleppo from the opposition groups.
The north-western city, which was considered to be the commercial capital of Syria, has been largely under the control of rebels for the last 10 months.
According to the Lebanon-based al-Akhbar daily, security sources in the Syrian army said the troops are being mobilised to strike the rebels soon after the ongoing battle in Qusair in Homs province gets over.
"A few days separate us from the battle for Aleppo," a source told the newspaper.
The latest development has come hours after the EU lifted the ban on arms supply to the rebels.
"Something very dangerous is happening: the Hezbollah militia has begun to move into the outskirts of Damascus. This is a new development that we did not expect. It seems that the Hezbollah militia is completely involved in Syria and this has been confirmed in intelligence reports we received from allied countries," Khaled Saleh, a spokesman for the Syrian National Coalition, told the pan-Arab al-Hayat newspaper.
Hezbollah has increasingly been involved in the Syrian conflict in recent weeks.
Meanwhile, Russia and Iran, strong supporters of Assad, have criticised the decision taken by the EU foreign ministers in Brussels.
"At a time when different Syrian opposition groups show more willingness to participate in the Geneva meeting to reach political solution, such measures are considered disruptive and undermining these diplomatic efforts," said Iranian foreign ministry spokesperson Abbas Araqchi.
Moscow has also voiced similar concerns.