Syria: Rebels Have 'Repelled' Assad's Assault on Homs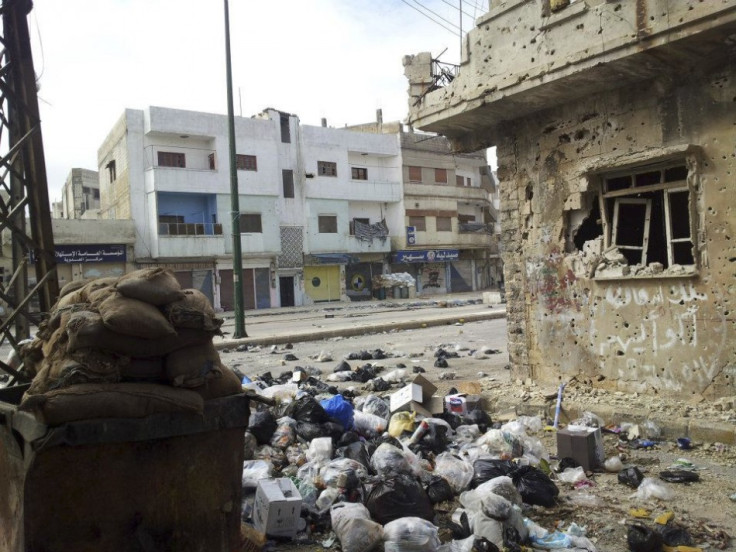 Fighting in Homs continued on Thursday with activists warning communication with the area has been cut off.
Syrian government officials claimed to have taken control of Baba Army saying the army was 'mopping up' the armed opposition following the launch of a ground assault.
The claims were refuted by the Free Syrian Army fighters who insist they are in the ascendant and have repelled Assad's forces.
Communication with the Baba Amr district in Homs has been largely cut off and reports suggest mobile phone networks are jammed.
Electricity and water are still thought to be cut off, with reports suggesting people are now collecting snow from the streets to use as water.
Some of the residents have fled the district in the last few days but thousands of civilians still are trapped.
Activists said that it is now extremely difficult to enter or exit the area.
Two foreign journalists Edith Bouvier and William Daniels remain unaccounted for.
As violence continues to escalate, the Syrian National Council has announced the formation of a military bureau to help arm and organise opposition fighters from the Free Syrian Army.
Burhan Ghalioun, the president of the SNC has said that Aqil Hashem, a retired general and SNC member will run the bureau.
"The key task is to unify the military struggle inside the country so we don' t have the chaotic situation where there is no proper chain of command or order in the country now and after the collapse of the Syrian regime," Ghalioun said in a statement.
"We don't want to allow any militias or radical groups to form or work independently."
British Secretary of state William Hague has also announced he had decided to suspend the services of the British Embassy in Damascus and to withdraw all diplomatic staff, citing security reasons.
The UN's human rights council has passed a resolution condemning "systematic violations" against civilians but activist have warn the move carries no legal weight.
© Copyright IBTimes 2023. All rights reserved.