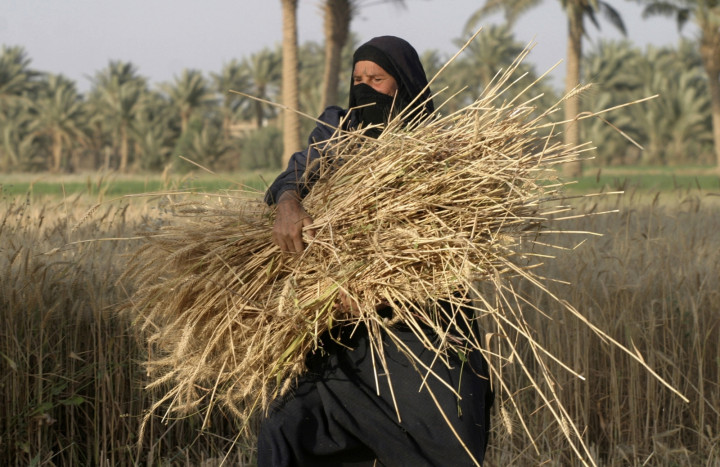 Syria has been forced to scrap the trade of 200,000 tonnes of wheat to Iraq due to the advance of a Sunni Islamist insurgency across the two Middle Eastern countries.
The wheat, which is contained in silos in the north-eastern city of Hassaka, 31 miles from the Isis-held Nineveh province, was agreed in a June tender but the "security situation and Islamic state control of the area has made it impossible" to be implemented, according to the General Establishment for Cereal Processing and Trade (Hoboob).
The state cereal body told Reuters it gave a one-month deadline to traders for the wheat delivery but they could not close the deal. The wheat had been previously sold to Iraqi private traders at €206 per tonne in 2013.
The development came after reports that Isis (known as Islamic State) is in control of 40% of Iraqi wheat after seizing vast and fertile swathes of land in five of the country's provinces.
Sunni militants took control of between 40,000 and 50,000 tonnes of crops from government silos in Tal Afar and Sinjar in the Nineveh province, at the border with Syria and attempted to sell wheat stolen from Nineveh back to the government to other provinces.
Hassan Ibrahim, director general of the Grain Board of Iraq, told Reuters that for that reason he stopped purchasing wheat from farmers who act as middlemen with IS.
Iraq does not face immediate food shortages but the Sunni rebellion risk disrupting crops and produce and place farmers who have not fled under extreme pressure, according to the UN Food and Agriculture Organisation.
The harvest began in May, before the uprising, and an estimated 400,000, who remained in the area, are still to be paid by the government for the wheat they delivered.