Isis Armed With 'Significant Quantities of US-Made Weapons'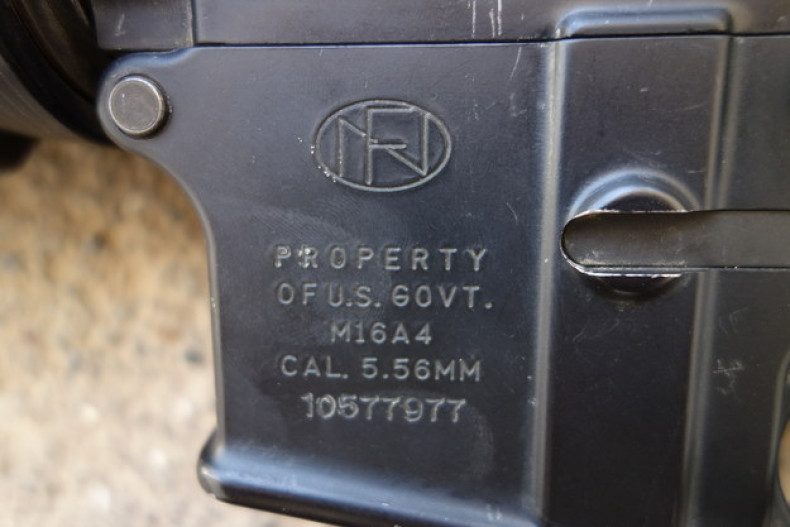 Isis, now known as the Islamic State, is using "significant quantities" of US-made weapons to wage war in Iraq and Syria, according to London-based research group, Conflict Armament Research (CAR).
CAR identifies and tracks small arms and weaponry used in conflicts happening around the planet. A report shows evidence that the Islamist insurgents are using arms they likely seized from Syrian rebels and Iraqi government forces.
The researchers worked alongside members of two armed groups, the Kurdish People's Protection Units (YPG) and the Kurdish Regional Government Peshmerga Forces in Iraq, to document captured weapons.
"The YPG and Peshmerga typically integrate captured IS weapons into their own weapon stockpiles to supplement their firepower," the report explained.
"However, CAR documented IS weapons as recently as two days after their capture, which enabled the YPG and Peshmerga to identify precisely which weapons they had captured and when and where they had taken custody of them."
The seized weapons included 16 assault rifles and some Humvee armoured vehicles.
Weapons from Syrian rebels and Iraqi army
CAR also found anti-tank rockets identical to the ones used by the Free Syrian Army (FSA) opposition group. The rockets were supplied by Saudi Arabia to the Syrian rebels in 2013.
"They [IS] are transporting these weapons in batches, and have a solid organisational approach to moving these weapons around," CAR researcher Shawn Harris told the Washington Post.
He added that the serial numbers of some of the weapons recovered had been welded over before reaching IS, indicating that a third party attempted to mask the weapons' "chain of custody".
IS militants in Iraq seized vast quantities of military gear and US equipment which the Iraqi army abandoned following a Sunni-inspired uprising against the government.
The Iraqi troops were provided with weapons by the US, as part of the American exit strategy from the country in 2011.