UN Inspectors Submit Report on Syria Chemical Attack [VIDEO]
UN chief Ban Ki-moon receives report on Ghouta gas attack and will address Security Council powers about findings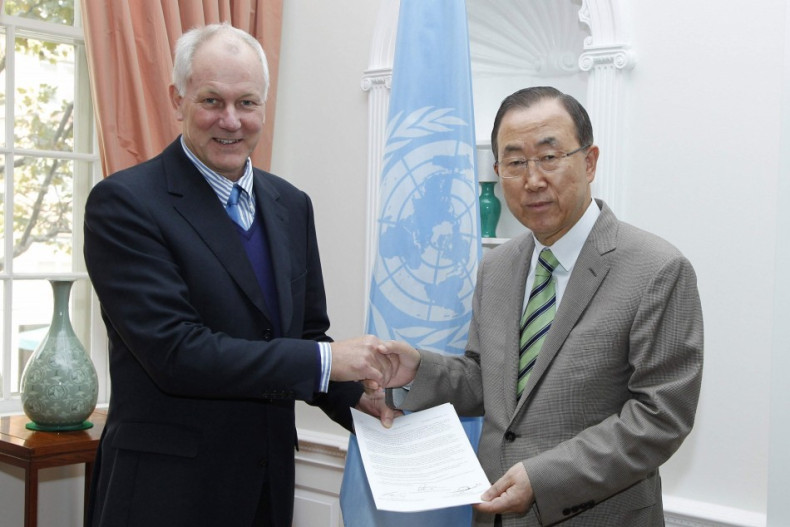 UN chemical weapons inspectors have submitted a report to Secretary General Ban Ki-moon over the Ghouta chemical attack in Syria.
The UN chief is to brief the Security Council powers in a closed-door session about the findings. The report is likely to be made public alongside the meeting.
"United Nations Secretary-General Ban Ki-moon has today [15 September] received the report of the UN team probing the possible use of chemical weapons in Syria and plans to brief the members of the Security Council on the findings in a closed-door session tomorrow," said a UN statement.
Shortly after the Security Council meeting, Ban will also brief the 193-member General Assembly over the report.
The investigation team, led by Swedish expert Ake Sellstrom, was tasked with finding out whether chemical weapons were used in the ongoing Syrian civil war.
Ban had earlier said the report would "overwhelmingly" prove chemical weapons were used in Syria. However he refused to pinpoint whether Syrian president Bashar al-Assad or the opposition was behind the attack.
The poison gas attack, which is said to have killed nearly 1,400 people including women and children, prompted Washington to consider military action against the Damascus regime.
However the three-day talks between US Secretary of State John Kerry and his Russia counterpart Sergei Lavrov in Geneva has paved way for diplomatic efforts in dealing with the Syrian crisis.
French President Francois Hollande has welcomed the outcome of the negotiations and said it is an "important step" towards a solution to the Syrian conflict.
Speaking to France's TF1 television, Hollande insisted military action on Syria cannot be ruled out.
Hollande said: "It is necessary to include the threat of sanctions if the agreement and the aims of the Security Council resolution aren't carried out. But the next step has to be finding a political solution to the Syrian crisis."
Hollande, along with French Foreign Minister Laurent Fabius, will hold talks with Kerry and UK Foreign Secretary William Hague over a new draft resolution at the UN.