Syria civil war: David Cameron and Iran President Rouhani to discuss how to end conflict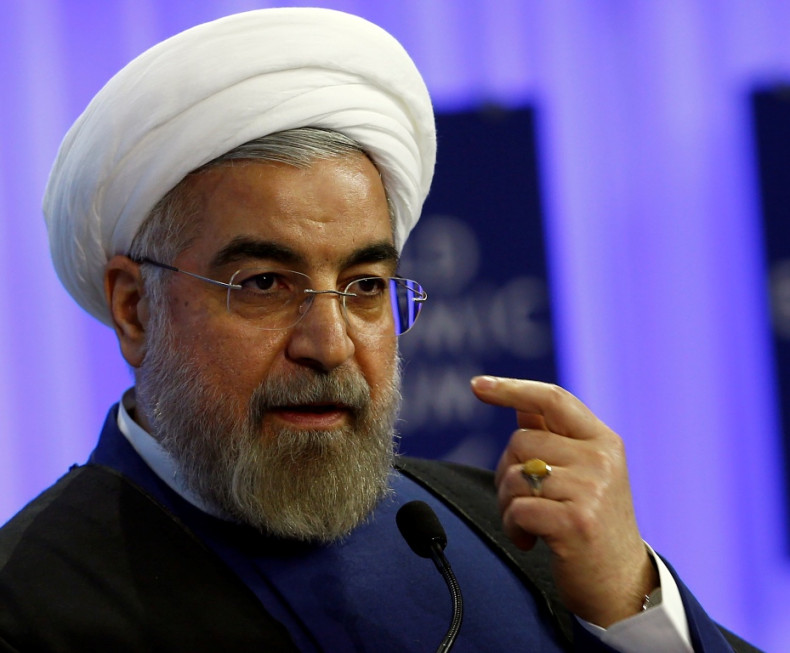 Prime Minister David Cameron will meet Iranian President Hassan Rouhani for talks on ending the Syrian civil war. The pair will meet in New York on 29 September, where they are attending the United Nations General Assembly. The thawing of relations with the West following the nuclear deal has led to a renewal of diplomatic engagement on issues including the Syria conflict, with Iran one of the chief backers of the Syrian president, Bashar al-Assad.
Cameron has dropped his opposition to Assad playing a part in a transitional government in Syria, but on 28 September, he insisted the Syrian president should face trial for war crimes if he is found to have broken international law by using chemical weapons. The prime minister told reporters Assad has "butchered his own people" and fomented the rise of Islamic State (Isis).
"He can't play a part in the future of Syria and that position hasn't changed," Cameron said. "Obviously conversations about how we bring about transition are very important and that's what we need to see greater emphasis on."
But Russian President Vladimir Putin also backs plans for Assad to remain in power as part of an interim government, claiming that removing Assad now could leave a power vacuum resulting in worsening conflict.
Cameron will not address the UN General Assembly in person, with Foreign Secretary Philip Hammond to speak for the UK on Syria. This means the prime minister will not join Rouhani, US President Barack Obama, Putin or China's Xi Jinping in giving a keynote speech, a decision criticised by opposition leader Jeremy Corbyn.
"The situation in Syria is desperate, with half the population displaced from their homes and 200,000 dead," the Labour leader said. "What matters now is a broad and comprehensive plan as the foundation for a political solution to the conflict and a new United Nations Security Council resolution. That's why it is so disappointing that David Cameron isn't showing leadership and unlike other world leaders won't be speaking at the UN this week."