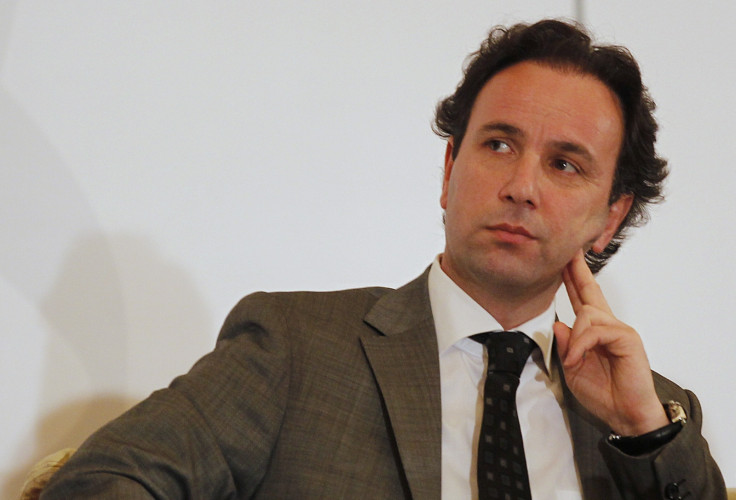 Syria's main opposition group in exile, the National Coalition for Syrian Revolutionary and Opposition Forces, has elected a new president to replace the Saudi Arabia-backed Hadi al-Bahra.
The appointment of Khaled Khoja, a 49-year-old Damascus-born doctor and businessman not linked to any international sponsors, is widely perceived as a step towards a possible breakthrough to restart talks with the Syrian regime.
Khoja won 56 out of 106 votes cast at a closed meeting in Istanbul on Sunday (4 January).
The independent politician was detained when he was just 15 by Syria's infamous mukhabarat (internal security services) and held in a Damascus prison for two years. He was jailed because his father allegedly provided financial support to the Muslim Brotherhood, which was fighting against the Ba'athist regime of Hafez al-Assad in the late 1970s.
After his release, Khoja fled to Turkey where he has lived since.
The Western-backed National Coalition enjoys little support from the fighters on the ground and has been accused of being out of touch with ordinary Syrians.
Russia urges talks
The news of Khoja's appointment came as Russia, Bashar al-Assad's staunchest ally, is trying to work out talks between the Syrian government and opposition in Moscow. Syrian fragmented opposition is expected to meet in Cairo to endorse a "roadmap" for negotiating with the Assad regime. The National Coalition insists that any negotiated settlement has to be based on the 2011 Geneva Communique, which calls for the formation of a transnational governing body with full executive power.
The Assad regime has always rejected the Geneva plan because it believes that it undermines Assad's supposed political legitimacy, as demonstrated by his re-election last year. The poll has been criticised by the West and the Syrian opposition. A Damascus official said last month that the government was ready to "participate in preparatory, advisory meetings in Moscow" but only to find "agreement on convening a dialogue conference between the Syrian themselves, without any foreign intervention".
The roadmap that has been circulated among opposition factions envisions a three-month period of "confidence-building measures" which includes a full cessation of hostilities in the country. The country's army would be reset as a mix of the current military and some rebel groups, according to a report on Lebanon's Daily Star.
Russia has said that the first round of talks will take place in January and include members of the officially-tolerated opposition based in Syria, the National Coordination body, and the National Coalition in exile. Assad representatives would join the next stage.
Geneva talks in 2014 failed to end the three-year conflict in Syria that has left more than 200,000 dead and displaced more than 10 million others.