Hundreds of young Germans who have made the journey to Syria to fight in the four-year-long civil war for jihadi groups are mainly young males who have failed to finish school, according to a new report.
The report from the German Federal Office for the Protection of the Constitution, Germany's domestic security agency, revealed that only one in four of the 378 jihadists that have fled to Syria since 2012 have finished high school.
Six percent of those jihadists only finished further school training and only two percent went into further education after school.
The research by the domestic security agency showed that 90% of those travelling to Syria were men, and of those 60% were born in Germany, 8% were born in Syria, and 6% in Turkey. Most were born as Muslims but 54 who travelled to join the conflict were converts to the Islamic faith.
A large proportion of the jihadists were not just failures in school but also in their careers - one fifth of the 378 jihadists were registered as unemployed while those who were in work were mainly in low-paid occupations.
The report also found that one in three of the jihadists were aged between 21 and 25. The youngest to travel to Syria was 15 while the oldest was 64.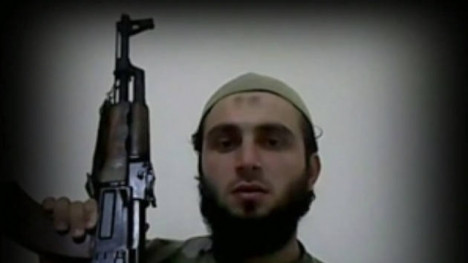 Approximately a third of the jihadists who left the country have since returned to Germany. Of those who left Germany, nearly a third held a criminal record, mainly for violence or drugs, before they were radicalised.
Many of the jihadis were radicalised in the Salafist scene within Germany which has seen support grow in cities such as Wuppertal, where nightly "Sharia police" patrols have been ordering people to stop gambling, drinking, and clubbing.
The men have been photographed wearing orange hi-visibility jackets emblazoned with the words "Shariah police" on the back.
Interior Minister Thomas de Maiziere said that the civilians could not patrol the streets instead of German police.
"Sharia law is not tolerated on German soil," de Maiziere told the German daily Bild. "Nobody can take it upon themselves to abuse the good name of the German police."
Famous German jihadists to join the fighting in Syria include Berlin rapper Denis Cuspert, known as Deso Dogg, and footballer Burak Karan, who represented Germany's national youth teams seven times with stars such as Sami Khedira and Kevin-Prince Boateng.