Syria Conflict Timeline: 34 Months of Civil War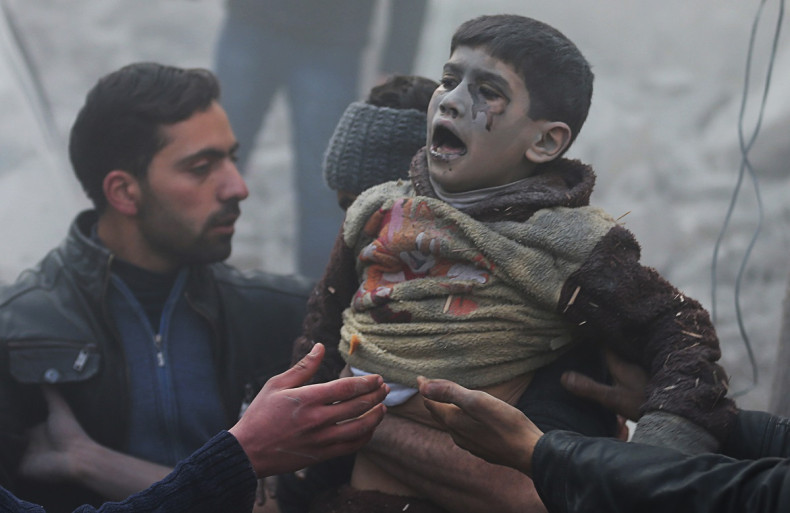 The Syria conflict erupted in 2011, following the wave of uprisings known as "Arab Spring" that spread throughout the Middle East overthrowing regimes that had last for decades.
Some 30 countries are sending their envoys to Geneva to attend the second session of the peace conference aimed at ending the conflict.
Meanwhile, photographic evidence of alleged widespread torture by the Syrian government made headlines worldwide.
After 34 months of civil war, more than 100,000 people are dead, 9.5m are left uprooted and there appears no end in sight to the fighting.
IBTimesUK looks at the main key events of the conflict.
March 2011: Protestors take to the street demanding democratic reforms and the release of some teenagers, who had been imprisoned and tortured for having drawn Arab Spring inspired anti-political graffiti.
22 April 2011: The beginning of serious violence and one of the bloodiest days of the Syrian revolution, as over 100 people are killed by security forces during the "Great Friday protest", according to rights groups.
In an attempt to suppress the movement, Syrian leader Bashar al-Assad banned foreign journalists from the country and anyone attempting to film or otherwise report on events since mid-March has been subject to arrest and torture by the security forces.
July 2011: The Free Syrian Army group is formed and aims to overthrow President Bashar Assad's regime.
August 2011: Syria is sliding into civil war. At least 1,583 civilians and 369 members of the army and security forces have been killed since mid-March.
Western powers condemn the violence.
November 2011: The Arab League suspend Syria from its meetings and impose sanctions against Damascus over its failure to end a government crackdown on protesters.
Syrian officials reject the new sanctions imposed on the country by the Arab League and accuse foreign countries of a conspiracy.
December 2011: Some 200 people are killed by Syrian security forces in the hills and villages of the north-western province of Idlib. Most of those killed were reportedly army defectors.
UN links Assad to war crimes, but Assad denies responsibility for the brutal crackdown led by Syrian troops on protesters.
The estimated death toll of the conflict is raised to 125,835 by the Syrian Observatory for Human Rights.
The government releases 755 people detained during the protests against President Assad.
January 2012: General Mustafa Ahmad al-Sheikh defects to join the Free Syrian Army.
February 2012: US shuts embassy and withdraw all diplomats as bloody violence escalates.
March 2012: The total number of registered refugees in Turkey has reached 14,000.
10 May 2012: Two powerful explosions kill dozens in Damascus. The government and anti-regime forces blame each other for the attacks.
25 May 2012: Hundreds, most of which women and children, are killed in in the Houla region near Homs, in one of the worst massacres since the beginning of the conflict.
The UN Secretary General Ban Ki-Moon and special envoy Kofi Annan issue a joint statement strongly condemning the attack.
The Syrian government releases another 500 political detainees in an attempt to show a commitment to Kofi Annan's plan to end violence.
June 2012: International Committee of Red Cross warns of humanitarian crisis facing thousands who fled Houla massacre and urge help.
A massacre allegedly by the Syrian security forces and Assad loyalists in Hama kills 70.
Amnesty International accuses UN Security Council of dithering while Syrian regime acts with impunity.
July-August 2012: Manaf Tlas, a general from a Sunni family close to the Assads, flees Syria.
A massacre in Hama kills more than 220 people; PM Riyad Hijab defects to join the revolution; Human Rights Watch documents a series of bombings in Aleppo.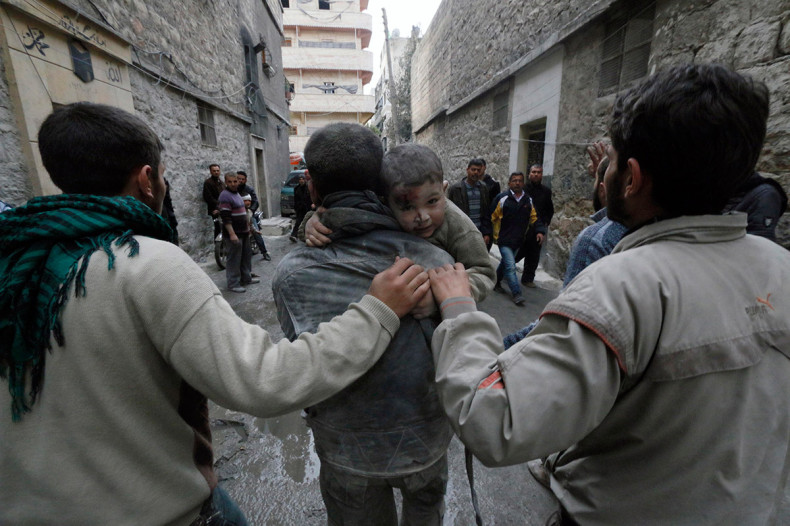 October 2012: Syria agrees to ceasefire. US and Russian-Made Weapons raise conflict stakes. Clashes are reported across the country after a four-day truce is agreed.
December 2012: Assad warns about rebels using chemical weapons.
At least 90 people are killed in a government strike in Hama province.
January 2013: Forces loyal to Assad storm a small village killing 37 civilians.
100 people are killed in the village of Haswiya.
Assad gives "final orders" to commanders if he is assassinated.
March 2013: Activist group records 6,005 deaths.
Syria accused by IDF Official of Using Chemical Weapons
May 2013: Opposition activists say more than 200 men, women and children were killed in what they said was a brutal sectarian attack and one of the worst massacres of the war.
UN publishes claims that rebel troops, not regime forces, deployed banned chemical.
EU ends arm embargo on Syrian opposition group
June–July 2013: Rebels attacked the village of Hatla in eastern Syria, killing at least 60 Shia Muslim residents.
Rebels captured the northern town of Khan al-Assal, allegedly killing 150 government soldiers.
August 2013: Rebels carrying out a military offensive near Latakia killed as many as 190 civilians, according to Human Rights Watch.
Activists believe that more than 500 people lost their lives in an attack on the Ghouta agricultural belt around Damascus.
Iran and Russia oppose US and Britain intervention against Damascus.
September 2013: Assad warns US strike will Spark Middle East conflict
The number of people displaced by Syria's civil war has passed two million.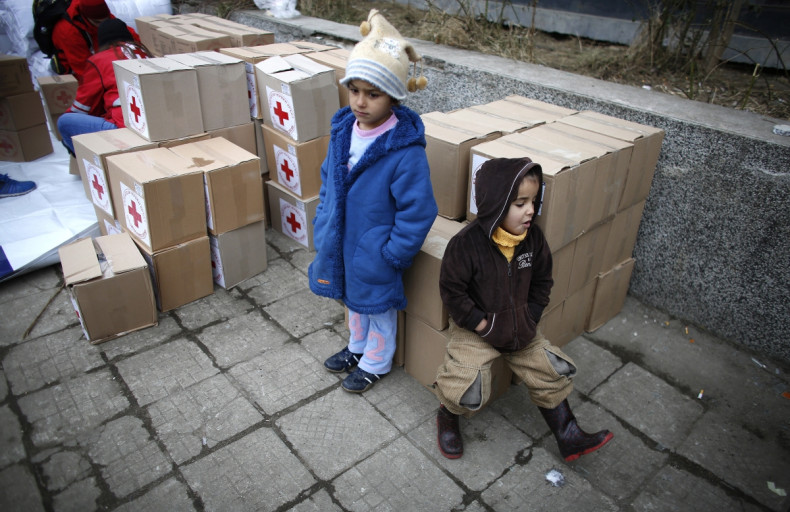 January 2014: UN stops updating the death toll in Syria conflict, as it can no longer verify the sources of information.
Geneva 2 peace conference begins.